Best of Cambodia & Vietnam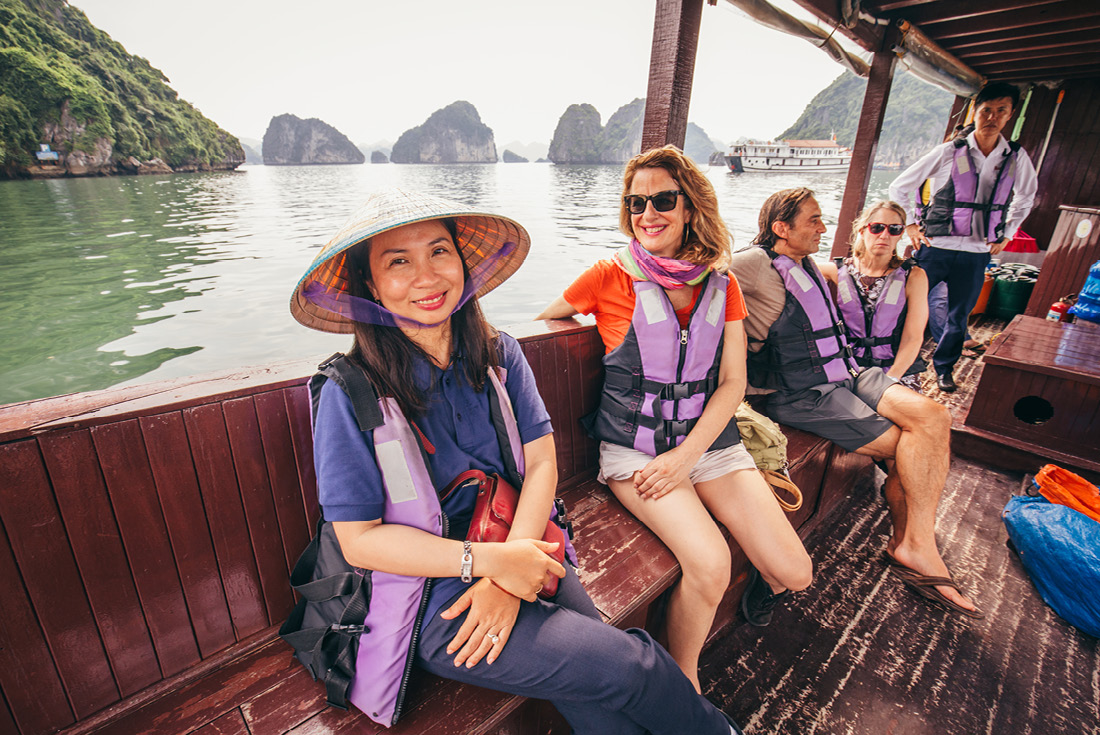 Best of Cambodia & Vietnam
Pique your interests and satisfy your appetite with a fast-paced and far-flung adventure through the heart of Vietnam and Cambodia. Spend 18 days traversing the diverse South East Asian countryside, through local villages, past stunning coastline and into bustling cities. Beginning in the manic capital of Thailand, Bangkok, you'll focus your attention on memorable experiences, the local people, and, of course, the delicious cuisine, all the way to Hanoi in Vietnam's north. An Angkor temple tour here, a Mekong Delta homestay there, and plenty of time to forge your own path – what's not to love about this fascinating part of the world?
Activities
Siem Reap - Three day Angkor Pass
Siem Reap - Angkor Temples Guided Tour
Siem Reap - Sunrise at Angkor Wat
Siem Reap - Angkor Temples Guided Tour
Sambor Prei Kuk - Village Tour with local guide
Sambor Prei Kuk - Traditional Khmer Dinner
Phnom Penh - Tuol Sleng Genocide Museum (S21)
Phnom Penh - The Killing Fields of Choeung Ek
Mekong Delta - Mekong Delta Day Trip & Village Tuk-Tuk Tour
Mekong Delta - Lunch
Hoi An - Old Town walking tour
Hue - Imperial City Full Day Tour
Hue - Royal tomb of Emperor Tu Duc
Hue - Highlights & back streets by motorbike
Hue - Motorbike Tour Lunch
Hanoi - Temple of Literature
Hanoi - One Pillar Pagoda & HCM stilt house
Hanoi - Old Quarter Walking Tour
Halong Bay - Overnight Boat Cruise
Hanoi - KOTO dinner
Halong Bay - The Green Life Visit
Highlights
As well as a guided tour, you'll also have a three-day Angkor pass to cover your whole time in Siem Reap, so that you can explore this incredible temple complex as much and as often as you like.
Discover the temple ruins at Sambor Prei Kuk and enjoy a local village homestay to experience everyday life in rural Cambodia.
Learn the confronting yet important history of Tuol Sleng Genocide Museum (S21) and the Killing Fields of Choeung Ek in Phnom Penh.
Spend an unforgettable night on a boat in Ha Long Bay, one of Vietnam's most remarkable natural wonders, and visit a centre dedicated to turning the bay's discarded trash into beautiful, handcrafted items.
Sample local food wherever you go – from a seafood dinner on Halong Bay, a meal at a Buddhist monastery, coconut candy in the Mekong Delta, and dinner at KOTO restaurant, you won't go hungry!

For over 30 years we've been taking travelers around the globe. That's over 30 years of adventures, of visiting new places and old friends, of countless unforgettable moments. More than 30 years of changing the way people see the world, on small group tours with like-minded Intrepid people.
As a responsible business, we've always been committed to being there for our travelers and the communities we visit. So, you can trust that when you travel with us, we won't just be there for you
...