Discover Egypt & Jordan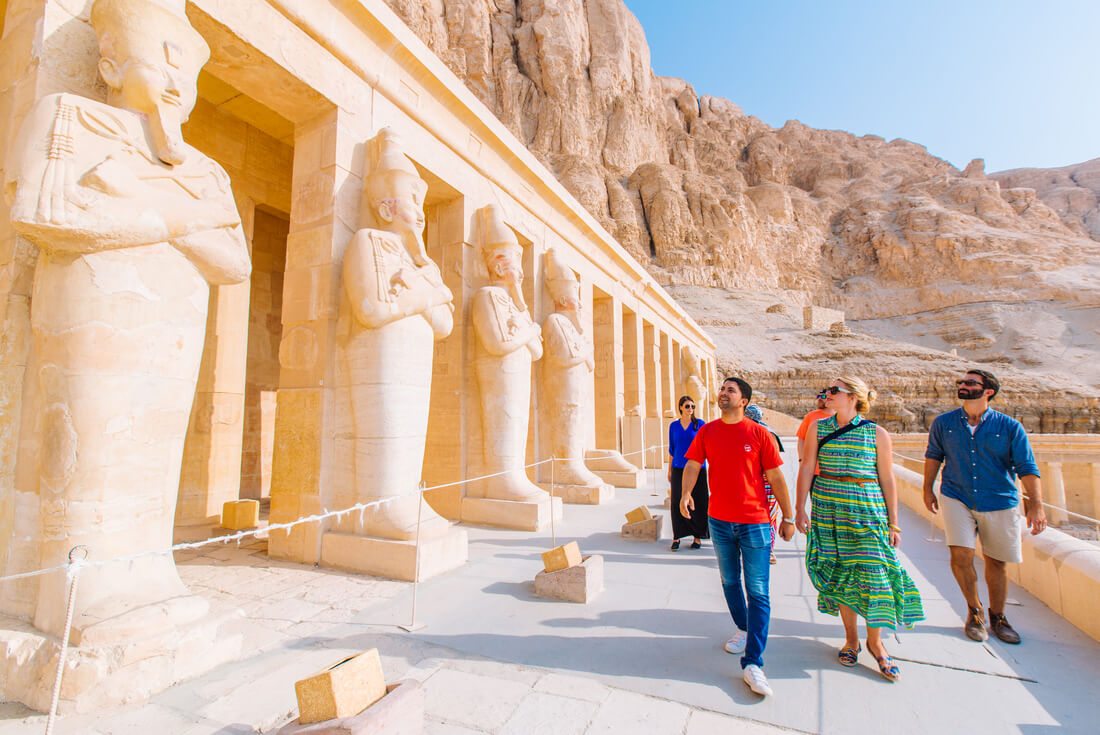 Discover Egypt & Jordan
Myth, religion and wonder come together on this expedition across the timeless terrain of Egypt and Jordan. From the mysteries of the Sphinx to the sublime stone structures of Petra, discover ancient sites galore. Travel on a felucca down the mighty Nile, and spend a night with Bedouin locals amid the sand dunes of Wadi Rum – these are just some of the highlights that make this adventure across the sands of time truly memorable.
Activities
Cairo - Khan al-Khalili bazaar visit
Cairo - Pyramids of Giza and the Sphinx
Cairo - The Egyptian Museum
Cairo - The Egyptian Museum headset
Aswan - Nubian Village Visit and Dinner
Nile - Felucca overnight sailing trip
Luxor - Karnak Temple (entrance fee)
Luxor - Colossi of Memnon
Luxor - Valley of the Kings (entrance to 3 tombs)
Wadi Rum - Bedouin Desert Camp
Aqaba - Leader-lead Walking Tour
Wadi Rum - Bonfire Talk with the Sheik
Wadi Rum - Guided hike
Wadi Rum - Bedouin Desert Camp
Wadi Rum - 4WD jeep safari
Petra - leader-led tour of Petra
Petra - 2 day entrance pass
Kerak - Castle visit
Mt Nebo - Site visit
Dead Sea - Swimming opportunity
Jerash - Roman ruins
Madaba - St Georges Church
Highlights
See the grand burial sites of the pharaohs in the valley of the Kings.
Explore vibrant Cairo with its bustling markets and colourful streets.
Experience Nubian hospitality with a home cooked meal.         
Experience the feeling of weightlessness as you float in the super salty Dead Sea.    
Spend the night trying to count the billions of stars or chat with the locals at our bedouin-style camp in Wadi Rum  
Check out the rock cut tombs and the remains of the ancient city of Petra. 

For over 30 years we've been taking travelers around the globe. That's over 30 years of adventures, of visiting new places and old friends, of countless unforgettable moments. More than 30 years of changing the way people see the world, on small group tours with like-minded Intrepid people.
As a responsible business, we've always been committed to being there for our travelers and the communities we visit. So, you can trust that when you travel with us, we won't just be there for you
...