Highlights of Azerbaijan & Georgia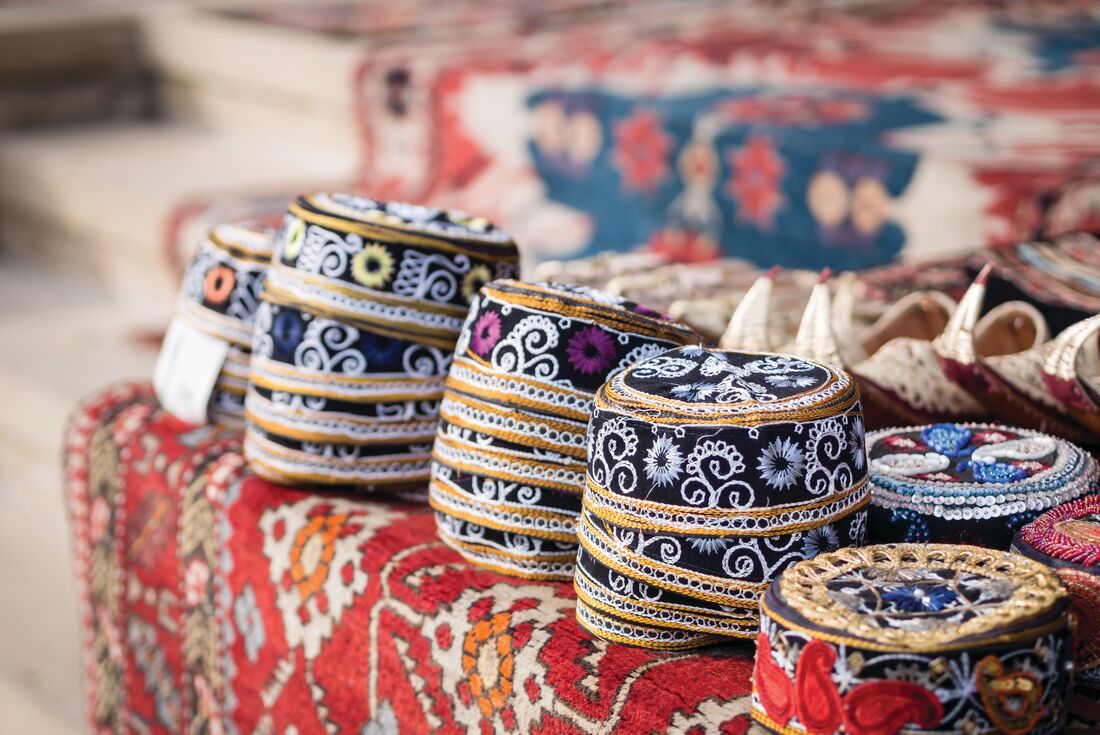 Highlights of Azerbaijan & Georgia
Spend 10-days in Azerbaijan and Georgia, where historical old towns and monasteries sit comfortably alongside towering skyscrapers. Discover warmth and pride among the ostensible austerity of Azerbaijan culture, then cross into Georgia to devour medieval ruins and traditional wines alike. Visit one of Europe's largest open-air rock museums, walk through the gardens of a local Kakheti family and then chat to them about provincial life over a hearty lunch. From cities to mountains, this trip guarantees encounters that will stay with you forever.
Activities
Baku - Leader-led night city walk
Qobustan - Petroglyphs
Baku - Old City Walking Tour
Lahic - Yoghurt Making Master Class
Lahic - Copper workshop visit
Shamakhi - Juma Mosque
Nij - Udin village visit
Kish - Church
Kish - Village Visit
Sheki - Shebeke workshop visit
Sheki - Khan's Palace
Sheki - Bazaar Visit
Kakheti - Lunch with a Local Family
Kakheti- Gremi Complex
Kakheti - Tsinandali Estate Visit
Kakheti - Telavi Fresh Produce Market
Telavi - Alaverdi Cathedral
Stepantsminda - Gergeti Trinity Church Hike
Tbilisi - Metekhi Church
Tbilisi - Orientation Walk
Highlights
Take a guided walking tour of Azerbaijan's Old Town, where views of the Palace of the Shirvanshahs are made even more spectacular by the modern skyscrapers in the background.
The Caucasus Mountains will take your breath away in more ways than one during a hike to the 14th-century Gergeti Trinity Church, which sits in splendid isolation at 2170 m.
Be treated to Azerbaijan's national dish Piti, and stop at a traditional Georgian wine producer where the ancient, UNESCO-listed qvevri method is still used.
Navigate the organised chaos of the farmers markets in Telavi. Your leader will be there to help you order as much fresh fruit, nuts or pigs heads as you desire.
Explore the small ethnic villages and workshops along the way - Lahij's cobbled streets, Nij's udi community, Kish's pointed church and learn about the traditional method and unique techniques in yogurt making, copper craftsmanship and stained glass making - the perfect opportunities to make local friends and gain some authentic insights to local life.

For over 30 years we've been taking travelers around the globe. That's over 30 years of adventures, of visiting new places and old friends, of countless unforgettable moments. More than 30 years of changing the way people see the world, on small group tours with like-minded Intrepid people.
As a responsible business, we've always been committed to being there for our travelers and the communities we visit. So, you can trust that when you travel with us, we won't just be there for you
...