Premium Balkans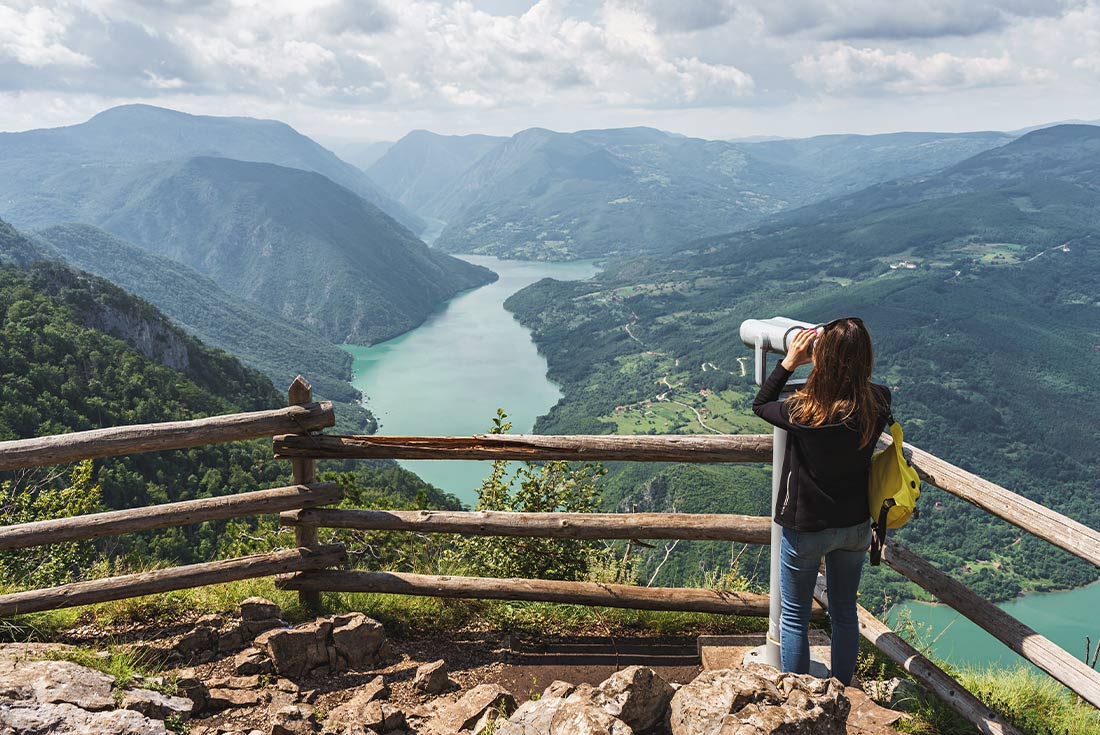 Premium Balkans
Discover the beauty and history of the Balkans on nine-day tour that travels from Dubrovnik in Croatia through Bosnia and Herzegovina and onto the lively nightlife of Belgrade in Serbia, an exuberant European city on the up. Along the way you'll sample excellent Balkans wines, learn about the war years in Sarajevo, stop by the famed Old Bridge of Mostar and discover Tara National Park's spectacular scenery on foot and riding the rails on a historic steam train. This tour combines battle zones, beaches, bunkers and bars and melds the past with the present, the historic with the euphoric, to create an adventure that ticks all of the boxes.
Activities
Dubrovnik - Cavtat Tour
Mostar - Guided Tour with Coffee Experience
Stolac - Town Visit
Trebinje - Tvrdos Monastery Wine Tasting
Trebinje - Walking Tour
Konjic - Tito's Bunker Tour
Sarajevo - Walking Tour
Sarajevo - Cooking Demo and Home-made Dinner
Višegrad - Town Visit
Tara National Park - Hike
Tara National Park - Steam Train
Belgrade - Walking Tour
Highlights
Take a scenic steam train ride through Tara National Park's forests and mountains on a historic railway that forms part of the famous Ciro trail connecting Belgrade and the Adriatic Sea, a Premium Exclusive Experience.
Discover the region known as the Golden Valley of Dubrovnik, filled with vineyards and fruit trees, and visit the town of Cavtat with its beautiful architecture, ancient history and pebble beaches.
Drop into Trebinje and tour the compact Old Town and its pretty market square, followed by a stop at an Orthodox monastery to taste the famous Tvrdos wine made by its monks.
Tour one of the best-kept secrets in former Yugoslavia, Tito's nuclear bunker, which was built to protect Yugoslav President Josip Broz Tito and his top military advisors.
Stay in an Ethno Village created by a famed Serbian film maker to preserve architectural and cultural history, a unique Premium Feature Stay.
By travelling on this trip, you'll directly support our Intrepid Foundation partner, Humana Zagreb. Donations help provide job opportunities and education programs in sustainable fashion and textiles for people with disabilities.

For over 30 years we've been taking travelers around the globe. That's over 30 years of adventures, of visiting new places and old friends, of countless unforgettable moments. More than 30 years of changing the way people see the world, on small group tours with like-minded Intrepid people.
As a responsible business, we've always been committed to being there for our travelers and the communities we visit. So, you can trust that when you travel with us, we won't just be there for you
...