Highlights of Turkey & the Greek Islands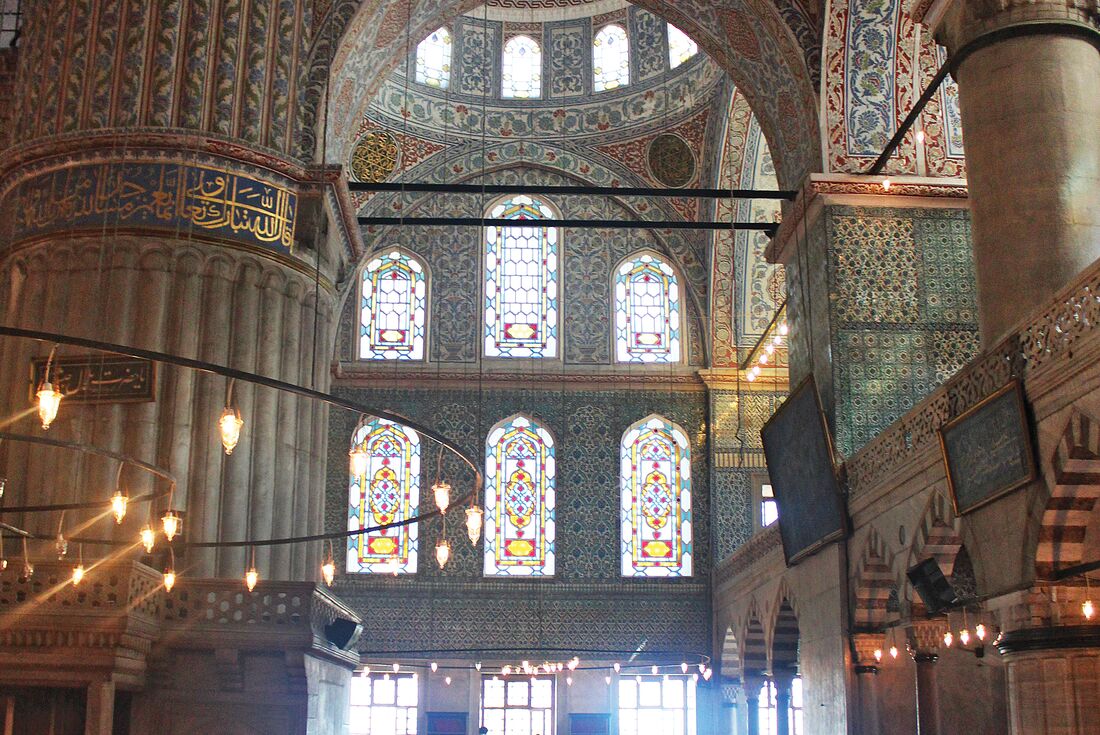 Highlights of Turkey & the Greek Islands
If you're looking for world-famous ruins, postcard-perfect beaches, epic history and a healthy dose of mouth-watering cuisine, a Greek holiday is probably high on your list, but did you know all of these treasures can be found in Turkey too? You'd be missing out if you visited one and not the other, so we created the perfect two-week adventure for you. Glimpse Turkey and Greece's glorious past on visits to Ephesus and the island of Delos. Compare Turkey's version of beach life with that found on the Greek Islands. And debate which country serves up the tastiest cuisine. Balancing traditional towns with tourist hotspots, unique cultural experiences with bucket-list items, and free time with planned excursion, this trip to Turkey and Greece has all the makings of an unforgettable adventure.
Activities
Istanbul - Old City Walking Tour (Half Day)
Gallipoli - Fully guided Gallipoli tour & visit to the Commonwealth graveyards
Sirince - Village visit and fruit wine tasting
Troy - Archaeological site visit
Selcuk - Isa Bey Camii
Ephesus - Archaeological site visit
Selcuk - Artemis Temple Visit
Selcuk - Gozleme making demonstration and lunch
Cappadocia - Kaymakli Underground City
Cappadocia - Valley walk
Cappadocia - Dinner at Local Family Home
Syros - Loukoumia Workshop Visit
Syros - Ano Syros Walk
Syros - Sunset Dinner
Delos - Day Trip to the Island of Delos
Delos - Archaeological Site
Santorini - Caldera Rim Hike to Oia
Highlights
Discover the incredible ancient and modern history of Turkey as you explore thousands of years of history hidden within the remarkable ruins of Ephesus and discover Gallipoli on a guided tour that will teach you about the significant events that took place in this area.
Taste local fruit wines in one of the best-preserved Greek Ottoman villages in the country. Get to know the friendly locals with a home-made lunch at a local family in Cappadocia.
Travel and stay a little differently – and come home with memories to last a lifetime – from taking local buses and trains, to staying in one of the cave hotels that Cappadocia is famed for.
Get a birds-eye view of Cappadocia's caves, fairy chimneys and honeycomb terrain with an optional balloon ride over this other-worldly landscape.
Uncover thousands of years of civilisation in Athens with a visit to the world-famous Acropolis and the ancient Agora.
Wander through the charming villages of Syros. When night falls, indulge in delicious seafood dinners in traditional tavernas as Rembetika music floats around you.
With its boutique culture, gorgeous beaches and thumping nightlife, the chic isle of Mykonos invites you to embrace your hedonistic side.
The sight of a Santorini sunset can turn even the most hardened of souls into a romantic. Walk along the volcanic rim of the island from Thira to Oia, passing through picturesque white villages that cling to plunging cliffs.

For over 30 years we've been taking travelers around the globe. That's over 30 years of adventures, of visiting new places and old friends, of countless unforgettable moments. More than 30 years of changing the way people see the world, on small group tours with like-minded Intrepid people.
As a responsible business, we've always been committed to being there for our travelers and the communities we visit. So, you can trust that when you travel with us, we won't just be there for you
...