Explore Greece: Athens and the Greek Isles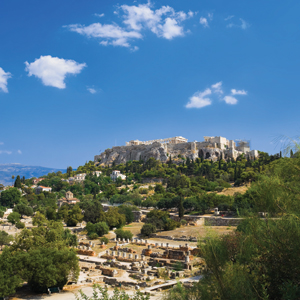 Explore Greece
Explore the fascinating history of the Aegean Sea! Begin your adventure in Athens, the cradle of western civilization, before embarking on your small ship cruise. Visit several islands and ports, with optional shore excursions to iconic places such as Turkey's Ephesus or Crete's famous Knossos Palace in Heraklion. If the medieval castle of Rhodes interests you, opt for the Iconic Aegean that includes an extra day at sea.
Includes:
Arrival Transfer
3 Nights Athens (2 Pre
1 Post)
Athens City Tour
One 3-Course Dinner
3- or 4-Night Cruise with Breakfast
Lunch and Dinner
Daily Breakfast
About Avanti Destinations

MISSION STATEMENT
Avanti Destinations connects the components for customized international travel utilizing our technology and educated staff. We deliver a unique vacation experience solely through acting as the travel agents' travel agent!
WHO WE ARE
Avanti Destinations, formed in 1981, is a customized international tour operator, and a long time member of USTOA and ASTA. We are headquartered in Portland, OR and privately owned.
WHAT WE DO
We offe
...