Premium Greece in Depth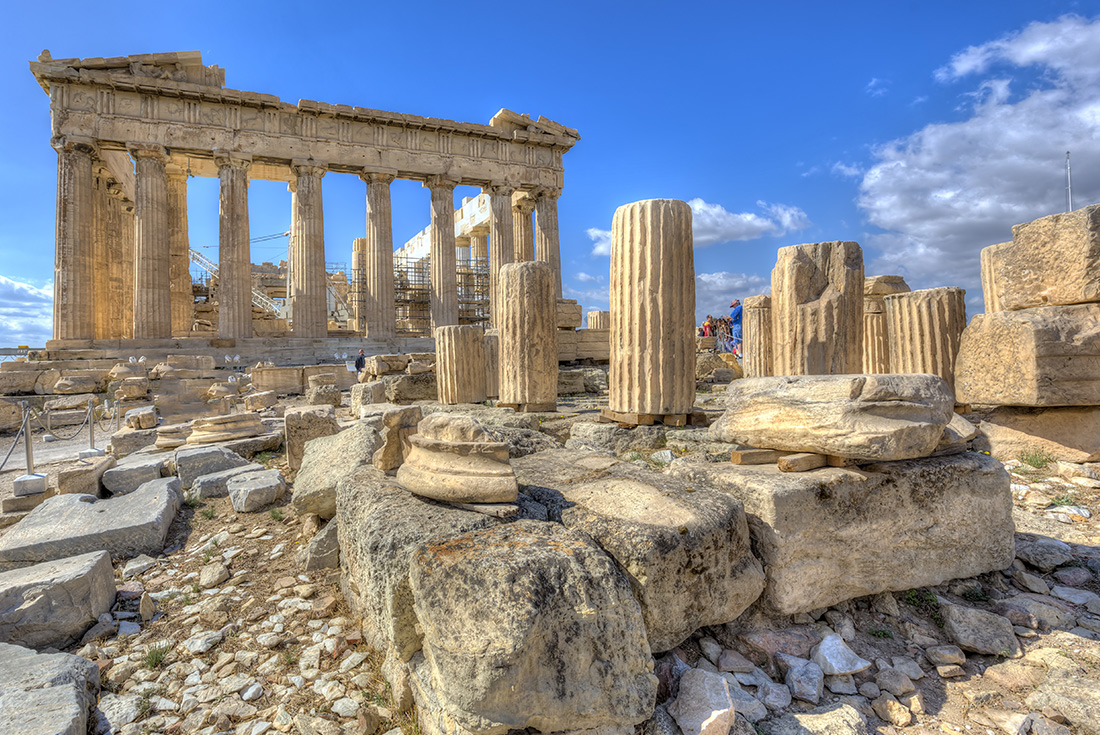 Premium Greece in Depth
Embark on a 16-day Premium journey exploring very the best of mainland Greece and the Cyclades. Whether it's tracing a path through ancient ruins in Delphi, visiting secluded monasteries high in the Meteora Valley, or watching as the sun sets over the whitewashed buildings of Santorini, this is a country where the weight of history makes its presence felt. With plenty of opportunities to mingle with the locals, savour traditional Aegean cuisine and visit the acclaimed sites, this is a complete adventure into Greece's sun-kissed heartland.
Activities
Athens - Welcome Dinner at Local Restaurant
Complimentary Airport Arrival Transfer
Athens - Acropolis Archaeological Site Visit with Local Guide
Athens - Visit to the Temple of Olympian Zeus
Meteora - Hike & Monastery Visits with Local Guide
Delphi - Oracle, Temple of Apollo & Sanctuary of Athena
Delphi - Archaeological Site Visit with Local Guide
Olympia - Archaeological Site Visit with Local Guide
Itea - Beekeeping Experience & Honey Tasting
Central Arcadia - Lousios Valley Hike
Central Arcadia - Prodromos Monastery Visit with Coffee & Greek Delight
Epidaurus - Guided Tour
Nafplion - Ouzo Tasting
Athens - Welcome Dinner at Local Restaurant
Complimentary Airport Arrival Transfer
Paros - Highlights of Paros Half Day Island Tour with Local Guide
Naxos - Old Town Walk & Portara Visit
Naxos - Cooking Class at a Local Home
Naxos - Eggares Olive Oil Press
Santorini - Caldera Hike
Santorini - Winery Excursion & Wine Tasting
Highlights
Step back in time as you travel with your local leader to the Athens Acropolis, the Temple of Olympian Zeus and the Prodromos monastery, where you'll enjoy a coffee with a local monk during a Premium Exclusive Experience.
Understand the dazzling variety of Greek produce during Exclusive Experiences, including a kitron tasting at a local distillery in Naxos, meeting with a family of beekeepers in Itea and an afternoon of wine tasting in Santorini.
Enjoy two remarkable Feature Stays - a gorgeous and traditionally decorated stone mansion in the medieval village of Dimitsana and a fabulous whitewashed hotel on the magical island of Santorini.
Be amazed by the magical monasteries and ancient rock pinnacles of Meteora and learn about the natural and cultural history of one of Greece's most extraordinary sights.
Learn the secrets of Greek cuisine in Naxos during an in-depth cooking class with a local, using organic ingredients from her garden to create regional specialties which you will then enjoy for lunch.

For over 30 years we've been taking travelers around the globe. That's over 30 years of adventures, of visiting new places and old friends, of countless unforgettable moments. More than 30 years of changing the way people see the world, on small group tours with like-minded Intrepid people.
As a responsible business, we've always been committed to being there for our travelers and the communities we visit. So, you can trust that when you travel with us, we won't just be there for you
...