Fiji Adventure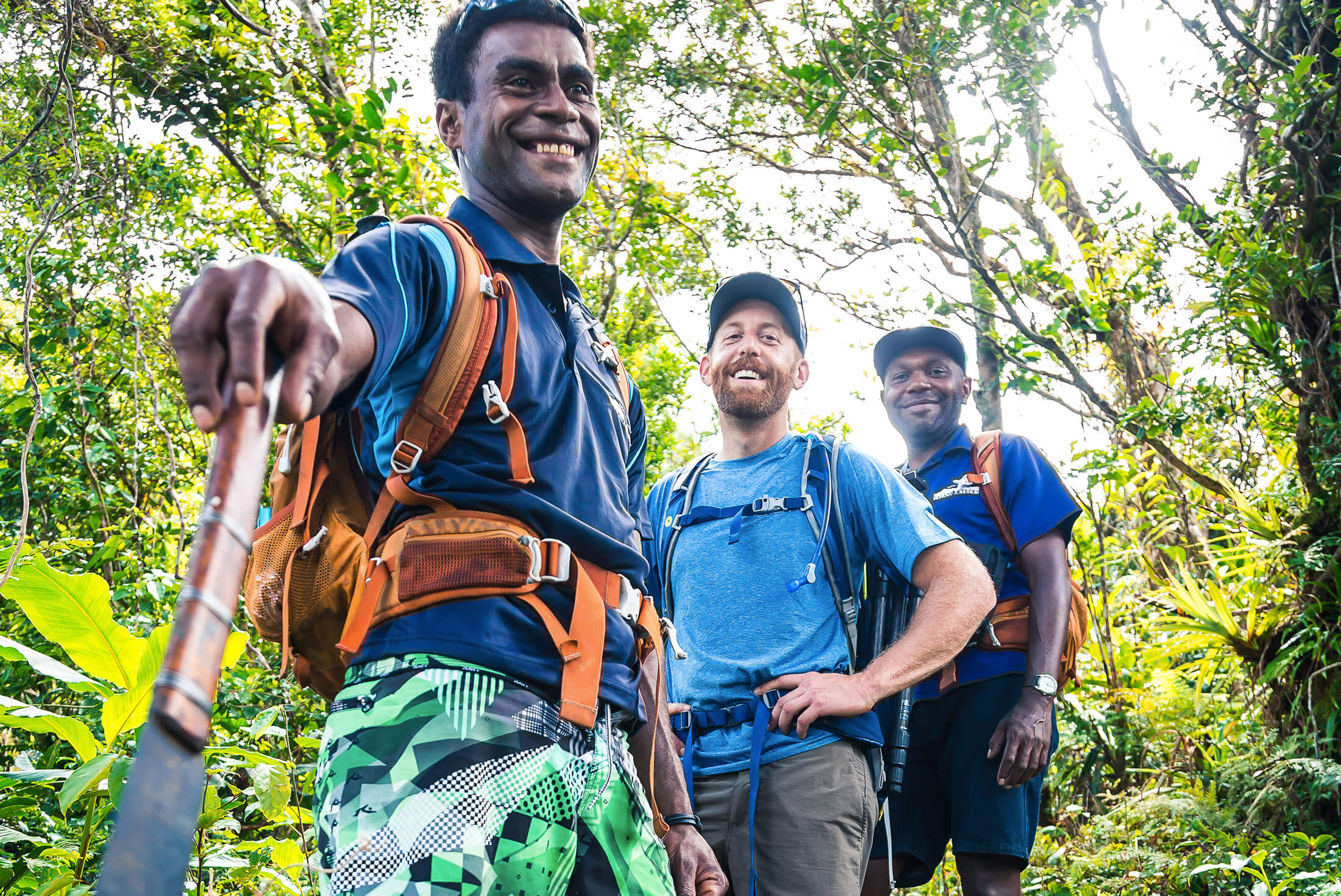 Fiji Adventure
Uncover the real Fiji on a nine-day cultural expedition from the picturesque coast to the lush highlands. Beginning and ending in Nadi, weave through untouched jungle while travelling to Fiji's most pristine waterfalls and remote villages, discovering the Fijian way of living off the land and their sacred ceremonial customs. Hike over lush grasslands into local villages, raft through Fiji's volcanic rock interior, snorkel off remote beaches at Nananu-i-Ra Island and wander through national parks brimming with tropical wildlife. Discover the sparkling South Pacific waters, experience world-class Fijian hospitality, and unlock a side of Fiji that may be lesser known, but is no less satisfying to experience.
Activities
Sigatoka Sand Dunes National Park - Ranger-guided walk
Upper Navua Gorge - Rafting
Suva - Fiji Museum
Suva - Suva Municipal Market
Nabalesere - Savulelele waterfall hike
Naga Village - Welcome ceremony
Naga Village - Traditional dinner
Sigatoka River - Trek to Nubutautau village
Nubutautau - Village tour
Highlights
Discover the beautiful Coral Coast, taking a guided walk to learn about the cultural significance of Sigatoka Sand Dunes National Park with your small group.
Get your pulse racing as you raft through the heart of Fiji's highlands at Upper Navua Gorge, and take the plunge with a swim at one of Fiji's most picture-perfect waterfalls in Nabalesere.
Have time to rest and relax along the shores of Pacific Harbour, and take a boat to the paradisiacal island of Nananu-i-Ra for more relaxation, kayaking or snorkelling.
Go on a full day's hike through the grasslands into Naga to Nubutautau villages, hearing first-hand about the history of the area from expert guides and local villagers.
Discover the Fijian centres of Nadi and Suva, and with the option to extend your stay before or after the expedition, you'll be relaxing as soon as you step foot on the island.

For over 30 years we've been taking travelers around the globe. That's over 30 years of adventures, of visiting new places and old friends, of countless unforgettable moments. More than 30 years of changing the way people see the world, on small group tours with like-minded Intrepid people.
As a responsible business, we've always been committed to being there for our travelers and the communities we visit. So, you can trust that when you travel with us, we won't just be there for you
...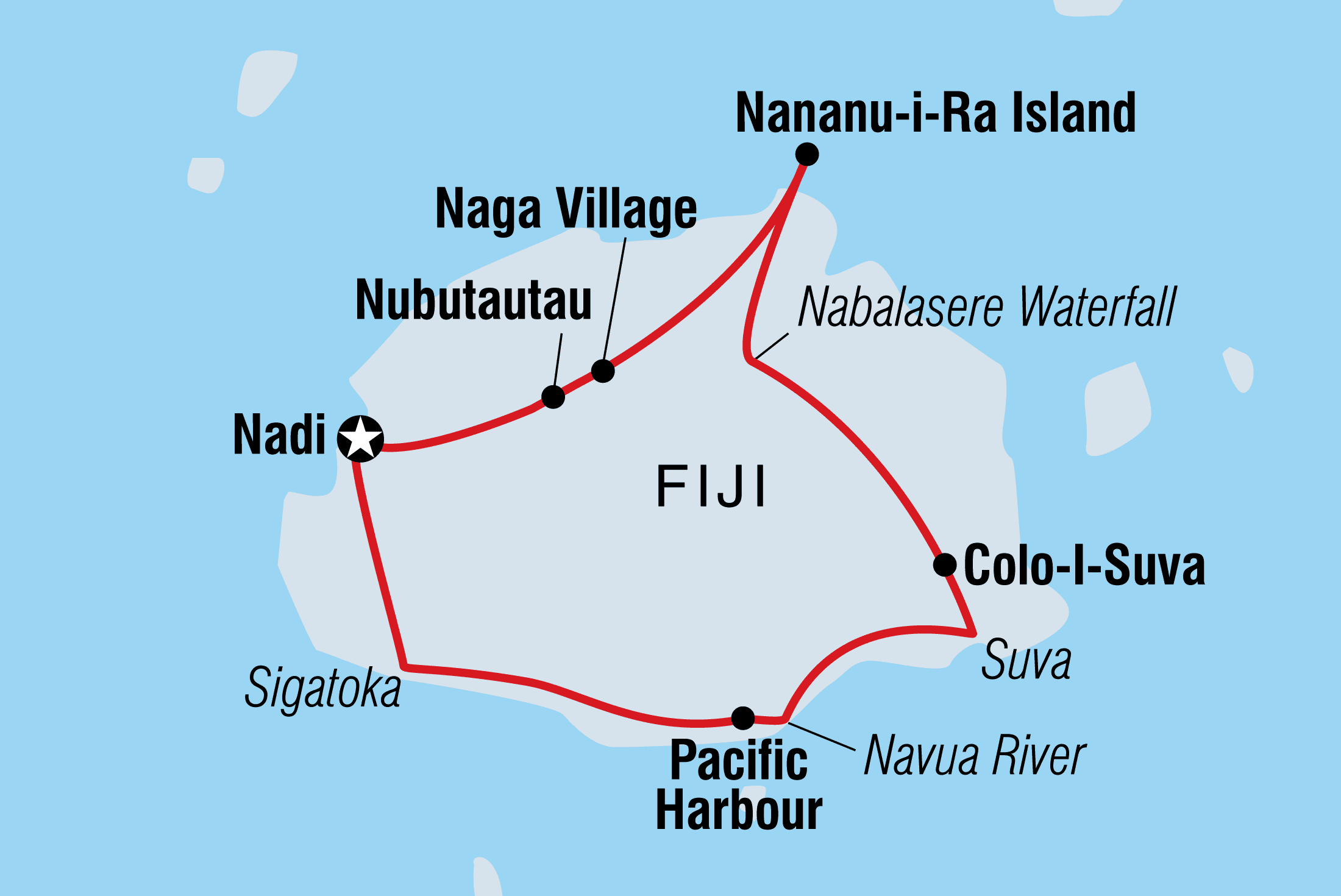 Day
Destination
1
Nadi
2
Sigatoka Sand Dunes National Park - Pacific Harbour
3
Upper Navua Gorge - Pacific Harbour
4
Suva - Colo-i-Suva
5
Nabalesere - Nananu-i-Ra Island
6
Naga Village
7
Nubutautau
8
Nubutautau - Nadi
9
Nadi