Amalfi Coast: Hike & Kayak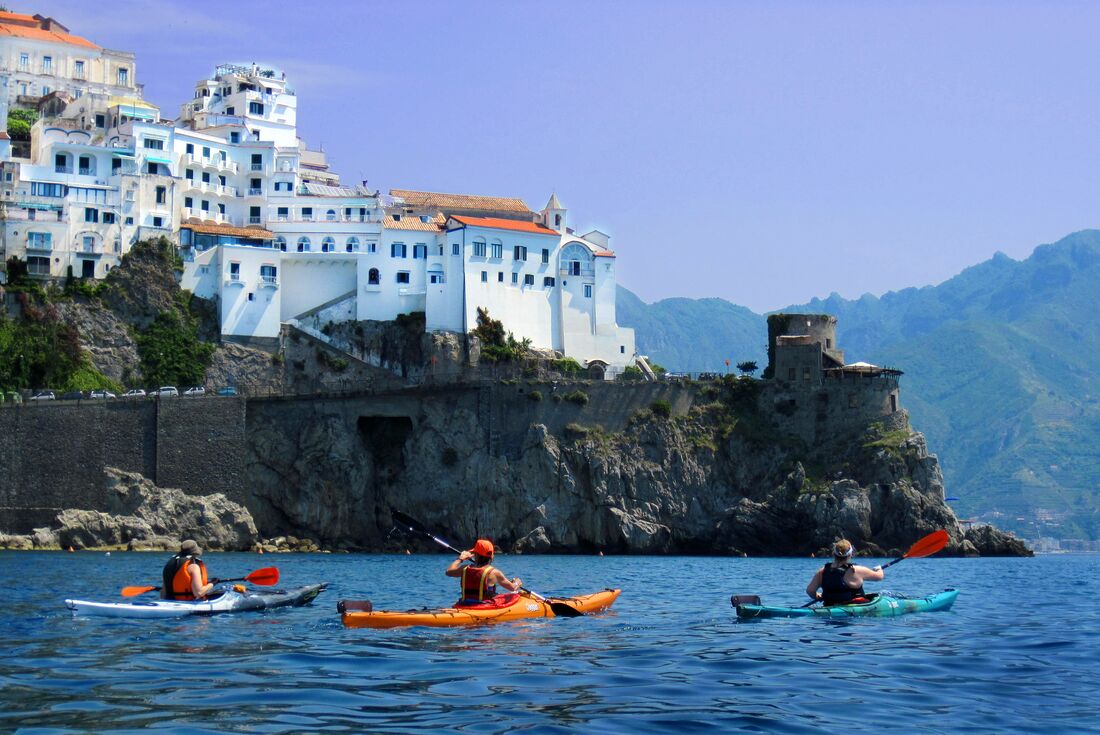 Amalfi Coast: Hike & Kayak
Lace up your boots and set your eyes to the spectacular and sparkling Mediterranean horizon for this scenic hiking trip on the Amalfi Coast. Stroll through the lush Mulini and Ferriere valleys, say 'buongiorno' to local farmers along the 'Pathway of the Gods', hitch a ride on a boat to the glamorous island of Capri, and paddle to secluded beaches by kayak. There's no doubt about it: the Amalfi Coast is one of the most beautiful parts of Italy if not the world.
Activities
Pompeii - Archaeological Site
Guided Hike along Vesuvius' Crater Rim and Summit
Sentiero degli Dei (Footpath of the Gods)
Boat Cruise Positano to Amalfi
Villa Jovis Archaeological Site
Boat Ride to Isle of Capri
Capri Coastal Walk
Valle delle Ferriere (Iron Mill Valley)
Valle dei Mulini (Valley of the Watermills)
Kayaking to Santcroce Beach
Villa Cimbrone
Valley of the Dragon Nature Hike
Highlights
Naples is the perfect place to make discoveries. Perhaps descend below Naples' streets to discover the famous catacombs, before indulging in a traditional pizza in one Naples' many eateries. Buon appetito!
The ancient Roman town of Pompeii has been frozen in time under the shadow of the very volcano which destroyed it, Mount Vesuvius. Explore the vast ruins, including the House of the Faun and the Temple of Apollo, then ascend the volcano and explore hidden sulphuric vents with a specialist volcanology guide.
Walk the Path of the Gods along the spectacular Sentiero degli Dei, one of the most scenic trails in the world
Descend into the mysterious Valley of the Mills, where the canopy keeps the temperature pleasant throughout the summer months
The island of Capri isn't just a lavish retreat for Roman emperors of the past and their modern day equivalents. Powerful cliff faces enclose secluded coves, grottos and spectacular Mediterranean scenery

For over 30 years we've been taking travelers around the globe. That's over 30 years of adventures, of visiting new places and old friends, of countless unforgettable moments. More than 30 years of changing the way people see the world, on small group tours with like-minded Intrepid people.
As a responsible business, we've always been committed to being there for our travelers and the communities we visit. So, you can trust that when you travel with us, we won't just be there for you
...