Turkey Backroads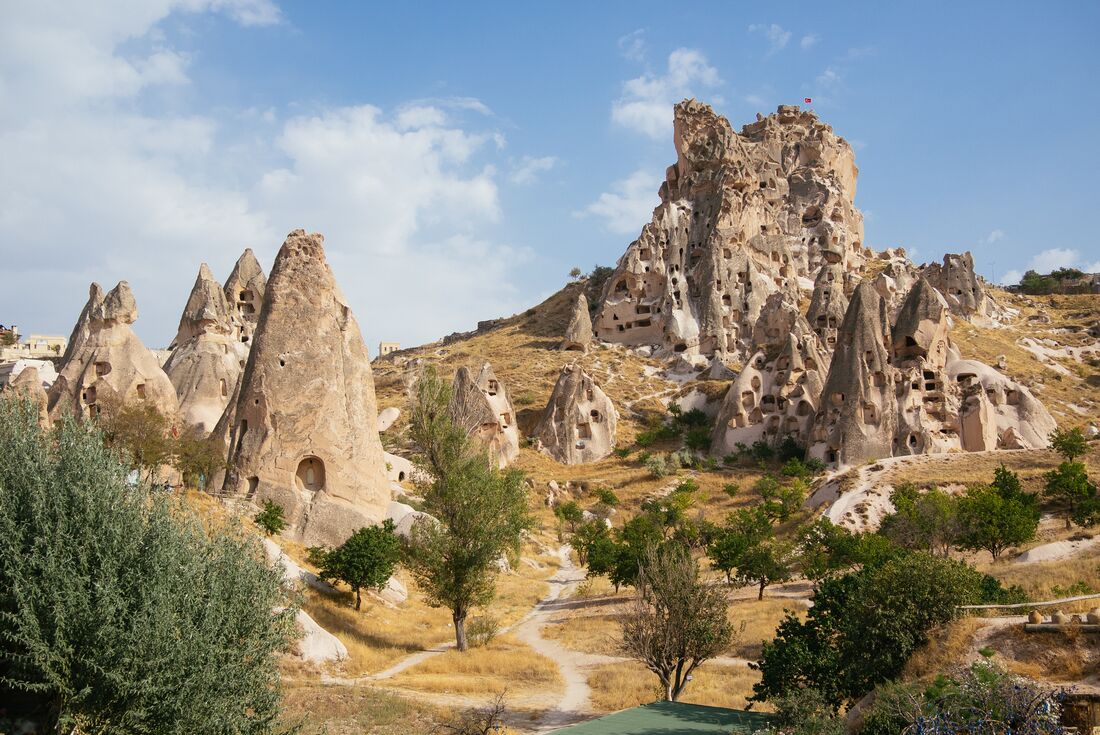 Turkey Backroads
Set out on a five-day trip through Turkey, packed full of ancient monuments and local moments. Wander through Turkey's capital of Ankara, learn about the country's deep history, explore the Mausoleum of Atatürk and then roam around the picturesque streets of Eskisehir, enjoying a gondola ride on the Porsuk river. Stroll the lively streets of Istanbul with your local leader and let them show you where to get the best islak burger in town. This trip is designed so that even if you're short on time, you can explore the backroads of Turkey and uncover all the good stuff.
Activities
Bogazkale - Hattusha UNESCO Archaeological Site
Ankara - Orientation Walk
Ankara - Mausoleum of Ataturk
Eskisehir - Gondola Ride
Eskisehir - Odunpazari Village Visit
Istanbul - Taksim District Orientation Walk
Highlights
Discover UNESCO world heritage site - Hattusas Ancient Site - known for its well-preserved temples and royal residences.
Explore Turkey's capital of Ankara during a guided orientation walk that will lead you to the Mausoleum of Atatürk, founder, and first president of the Turkish Republic.
You'll dig into local Turkish delicacies like the famous wet burgers, enjoy a local lunch at a traditional Aspava and get your taste buds tingling with a borek tasting.
Be mesmerised by the picturesque streets of Eskisehir and enjoy a gondola ride on the city's Porsuk river.
Wander the continent-straddling metropolis of Istanbul, strutting your stuff with the locals on a popular street, sipping rich coffee and discovering the secret corners of the city.

For over 30 years we've been taking travelers around the globe. That's over 30 years of adventures, of visiting new places and old friends, of countless unforgettable moments. More than 30 years of changing the way people see the world, on small group tours with like-minded Intrepid people.
As a responsible business, we've always been committed to being there for our travelers and the communities we visit. So, you can trust that when you travel with us, we won't just be there for you
...