The Hemingway Wing Safari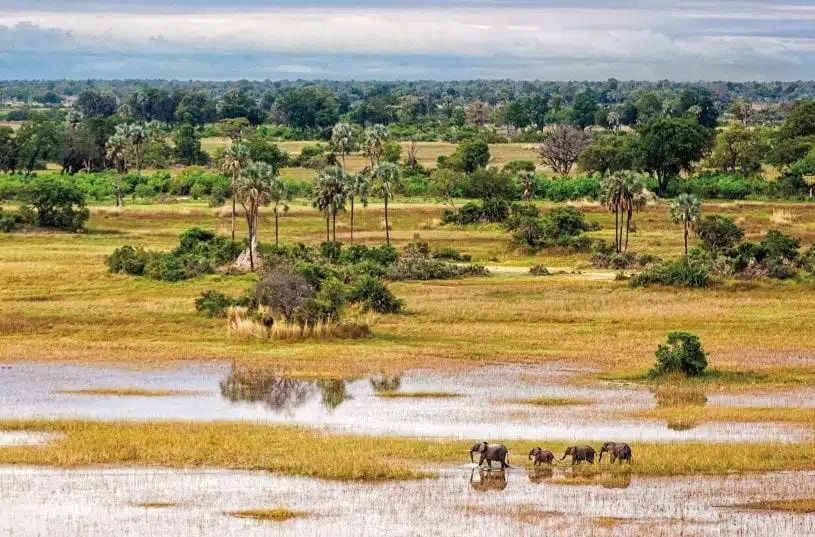 The Hemingway Wing Safari
Explore Old Africa in Style
Such is Africa's allure: that a bright fellow like Hemingway would lie in his tent, homesick before he'd even parted from a place that had come to seem more like home than home itself. We're told these days to stick to the now, and the here, but Hemingway-like many of us lovers of Africa-knew that sometimes you can't micromanage your passions. The Hemingway Wing Safari-a cherished favourite of Micato staff-is a tribute, not only to Africa's tendency to grab hold of our hearts, but also to the old-fashioned and cozy safaris of Hemingway's time, with three tented camps (a little more luxurious than in Ernest's day, but he was never one to avoid intelligently offered luxury), good looks at East Africa's most legendary game parks (and a couple of lesser-known gems), and five swooping flights that bring us into great intimacy with Africa's landscapes.
Safari Highlights
The remote and dramatic Laikipia Plateau, home to unique species like Grevy's zebra, Somali ostrich, gerenuk, beisa oryx, and reticulated giraffe.
A glimpse into the daily life of the nomadic Maasai warrior clans, with special invitations to meet with tribal leaders for a discussion about rituals and ancient customs.
Walking in the bush with Maasai warriors, horseback riding in a Tanzanian coffee estate, biking in the Ngorongoro Highlands.
Service, information, and good cheer from your Micato Safari Director from start to finish; round-the-clock access to our unique Concierge Service.
Luxury
National Parks and Preserves
Safari, Animals, and Wildlife

Back in 1966, Felix Pinto, a ranking member of the ex-British Kenyan government, started a luxury safari company. He also dabbled in gentleman farming on the family's rambling acreage outside Nairobi, which was even profiled in the prestigious American edition of Geo magazine. Micato's private safaris ultimately prevailed over farming and forty-five years and a Stanford, Harvard and Stanford Business School graduation later, the Pintos are joined by their (well educated!) children in the runni
...