Inca Encounter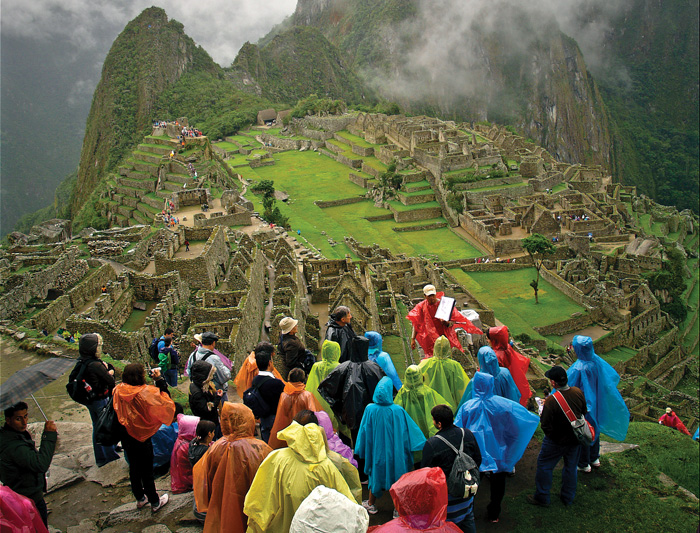 Inca Encounter
Explore Peru on an eye-opening journey from the depths of the Amazon to the heights of the Andes. Get to know downtown Lima's ornate buildings and markets, uncover Cusco's ancient charms, encounter incredible wildlife in the Amazon, see the lush Sacred Valley and Ollantaytambo, and marvel at the wonder of Machu Picchu. Offering an up-close look at Peru's diverse attractions, this is an unforgettable trip at a relaxing pace. Discover ancient cultures, natural wonders, welcoming locals and vibrant modern life as you journey through the homeland of the Incas.
Activities
Complimentary Airport Arrival Transfer
Lima - San Francisco Monastery and the Catacombs
Lima - Downtown walking tour
Amazon Jungle - Night jungle walk
Amazon Jungle - Morning jungle walk
Cusco - Leader-led orientation walk
Cusco - Full Boleto Turistico Pass (access to 16 archaeological sites, transport & guides not included)
Cusco - Chocolate Museum Visit & Hot Chocolate
Sacred Valley - Community visit & lunch
Cusco - Sacsayhuaman
3 Night/4 Day Inca Trail (or 2 Night/3 Day Inca Quarry Trail) guided hike(s) with porters' support. Or guided Cusco stay (Machu Picchu by train)
Highlights
Marvel at ancient Incan architecture throughout the fertile Sacred Valley, before discovering the mother of all Incan cities during a guided tour of Machu Picchu.
Experience the untouched world of the Amazon rainforest. Stroll along jungle trails on the lookout for monkeys, parrots, otters and caiman, and sleep in a nature lodge lit by candles and kerosene lamps.
Get to know Cusco's colonial and Inca architecture during a guided exploration with your leader, finishing up with a hot chocolate made from made from local cacao beans at the Chocolate Museum.
Spend time with the residents of a village in the Sacred Valley when you join them for a lunch of local specialties and learn about life in this storied part of the Andean highlands.
The choice is yours on the way to Machu Picchu – test yourself on the challenging Classic Inca or Inca Quarry trails, or take the train for a more leisurely experience.
At Intrepid we've always been about balancing profit and purpose and as the largest B Corp certified operator on the Inca Trail we're committed to operating our treks for the benefit of all – join us and help make the world a better place.

For over 30 years we've been taking travelers around the globe. That's over 30 years of adventures, of visiting new places and old friends, of countless unforgettable moments. More than 30 years of changing the way people see the world, on small group tours with like-minded Intrepid people.
As a responsible business, we've always been committed to being there for our travelers and the communities we visit. So, you can trust that when you travel with us, we won't just be there for you
...