Walk the Tasman Peninsula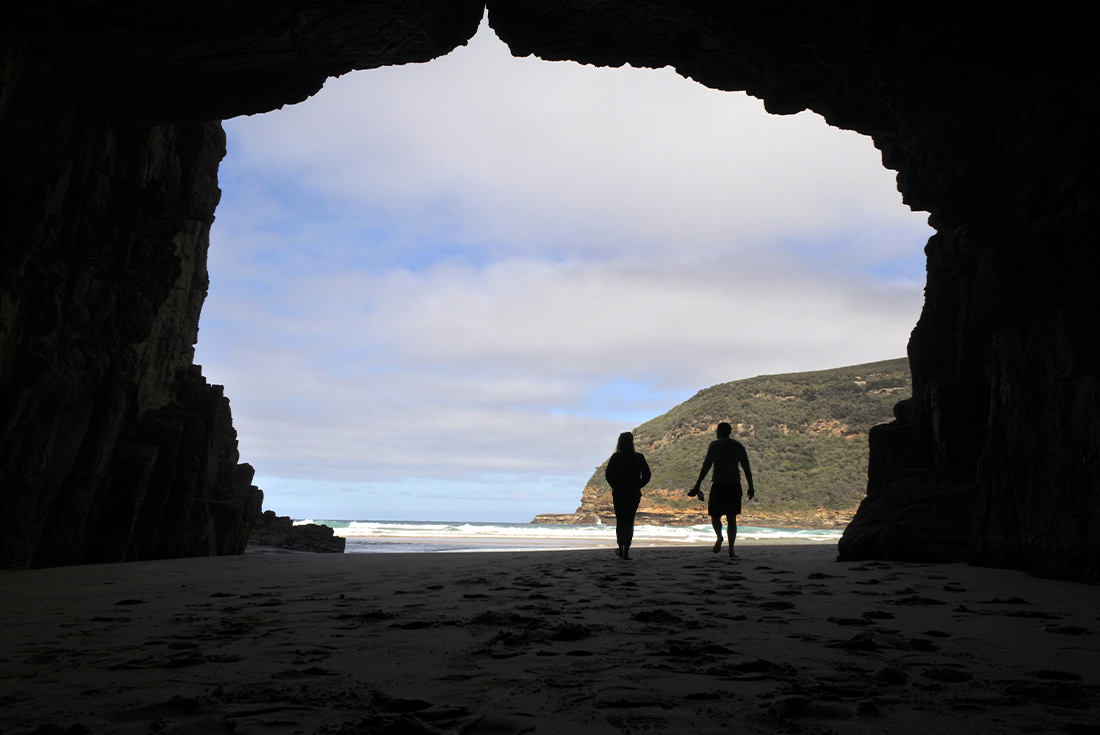 Walk the Tasman Peninsula
Remote, rugged and totally remarkable – the south east of Tasmania has an undeniable allure. Jumping off from your base in historic Port Arthur, walk a section of the celebrated Three Capes Track and explore the scenery that surrounds it. From soaring, jagged cliffs to sand dunes and secluded bays, this corner of the island offers so much to the curious explorer. Trek to the serrated spires of Cape Raoul, pass by caves and blowholes on your way round Mt Brown, chill out on Crescent Beach and hike to the dramatic dolerite columns of Cape Hauy. Prepare for a matchless encounter with some of Australia's most awe-inspiring landscapes.
Activities
Hobart - ningina tunapri TMAG's Tasmanian Aboriginal culture gallery
Port Arthur - Historic Site Visit & Cruise
Tasman Peninsula - Cape Raoul Track
Tasman Peninsula - Cape Hauy Track
Tasman Peninsula - Remarkable Cave
Tasman Peninsula - Waterfall Bay, Tessellated Pavement & Tasman Arch
Tasman Peninsula - Canoe Bay Walk
Highlights
Stay in the fascinating village of Port Arthur, a small place with a big history. A former penal colony, there are a wealth of stories to uncover here.
Hike to the unusual, jagged spires of Cape Raoul, taking in showstopping views of Mt Brown, Arthurs Peak, Mt Fortescue and the soaring cliffs of Cape Pillar along the way.
Venture through gorgeous woodland dotted with wildflowers to come upon the dramatic dolerite columns of Cape Hauy which plunge into a wild sea below.
Start and end your adventure in the flourishing city of Hobart, paying a visit to ningina tunapri - TMAG's Tasmanian Aboriginal culture gallery

For over 30 years we've been taking travelers around the globe. That's over 30 years of adventures, of visiting new places and old friends, of countless unforgettable moments. More than 30 years of changing the way people see the world, on small group tours with like-minded Intrepid people.
As a responsible business, we've always been committed to being there for our travelers and the communities we visit. So, you can trust that when you travel with us, we won't just be there for you
...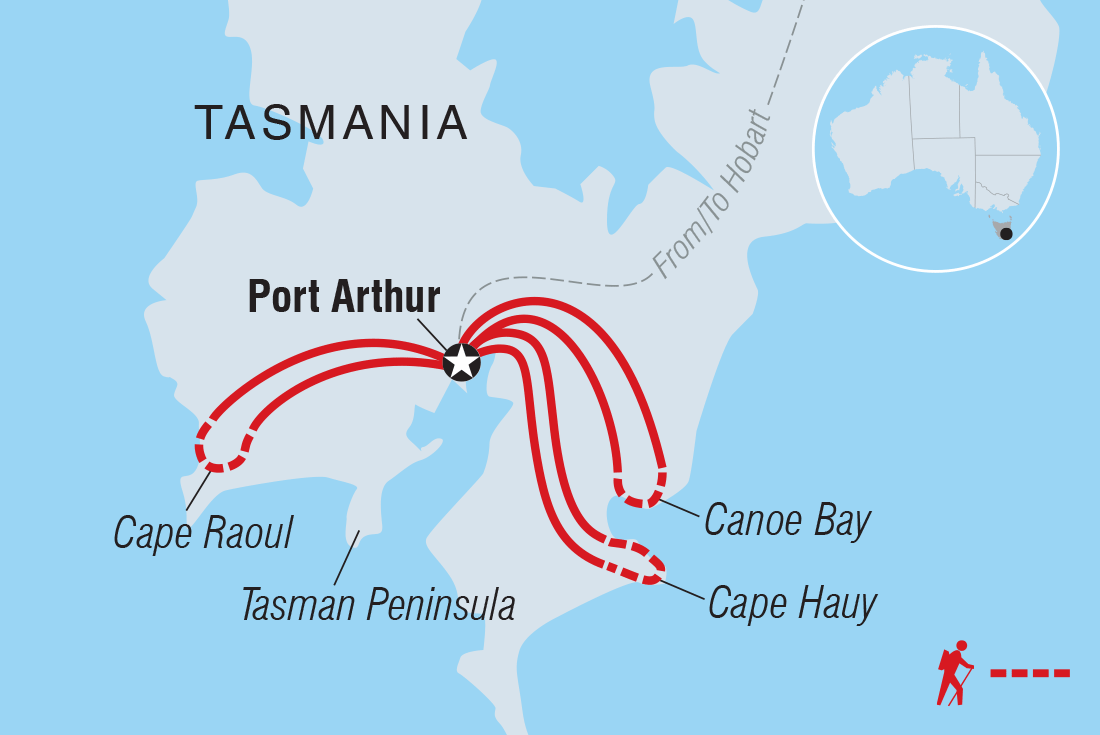 Day
Destination
1
Hobart / Port Arthur
2
Tasman Peninsula / Port Arthur
3
Tasman Peninsula / Port Arthur
4
Tasman Peninsula / Hobart