Best of Antarctica: A White Christmas (Ocean Endeavour)
on Ocean Endeavour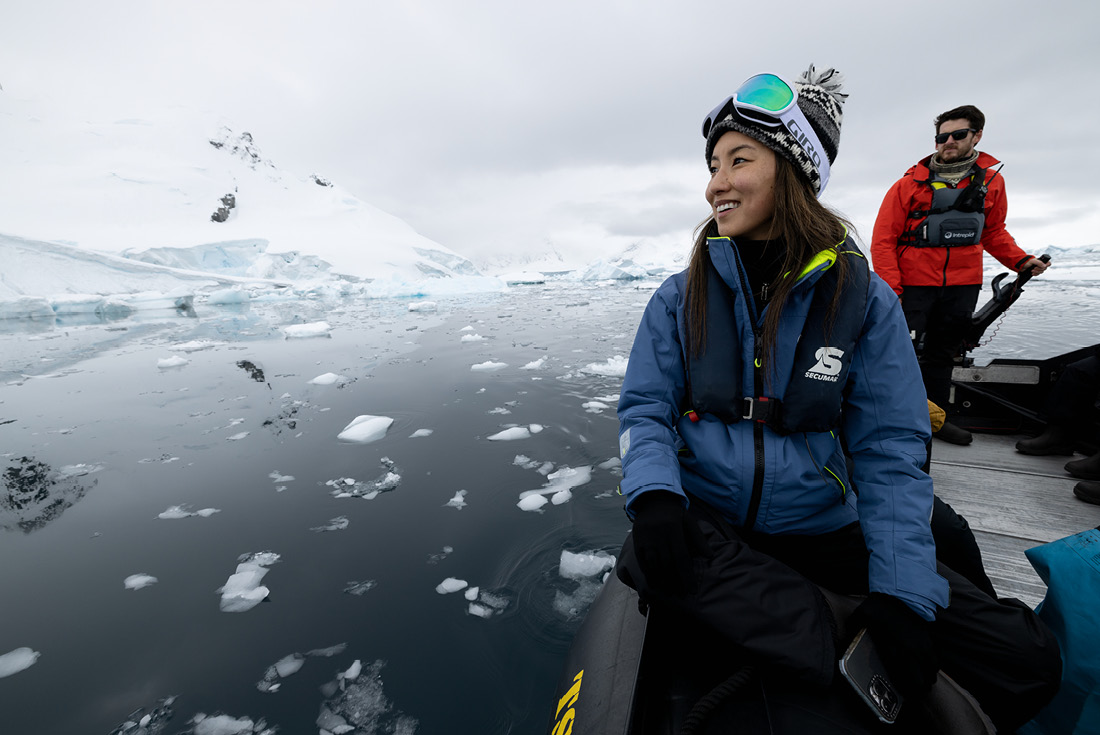 Best of Antarctica: A White Christmas (Ocean Endeavour)
Christmas getaways simply don't get better than this. Journey to Antarctica on an 11-day expedition and experience the magic of the festive season among ice-capped mountain ranges, iconic wildlife and immense icebergs and glaciers. Set foot on the Antarctic Peninsula, spot seals resting on ice floes and witness seabirds nesting in landscapes that must be seen to be believed. Visit penguin rookeries, spot minke and humpback whales while enjoying regular Zodiac excursions for up-close wildlife encounters. Your expert team will ensure that the spirit on board the Ocean Endeavour is festive and fun, delivering an unforgettable experience and making this a Christmas adventure to remember.
Activities
Highlights
Experience a guaranteed white Christmas as you explore the icy wilderness of the White Continent.
The festive season is a wonderful time for wildlife lovers to visit Antarctica, as penguin chicks are hatching and abundant on the peninsula and South Shetland Islands.
With over 22 hours of sunlight each day, you'll have more time for exploration.
Enjoy daily Zodiac excursions, on-shore landings and take advantage of optional activities during the voyage such as sea kayaking, ice camping and snowshoeing.
Benefit from a variety of on-board activities including educational lectures on history, geology and ecology by the expedition team.
When you're not exploring off the ship, explore the amenities onboard including the expedition lounge, restaurant, bar, pool, jacuzzi, library, gym, sun deck, spa facilities and sauna.

For over 30 years we've been taking travelers around the globe. That's over 30 years of adventures, of visiting new places and old friends, of countless unforgettable moments. More than 30 years of changing the way people see the world, on small group tours with like-minded Intrepid people.
As a responsible business, we've always been committed to being there for our travelers and the communities we visit. So, you can trust that when you travel with us, we won't just be there for you
...