Essential Greenland: Southern Coasts and Disko Bay
on Ultramarine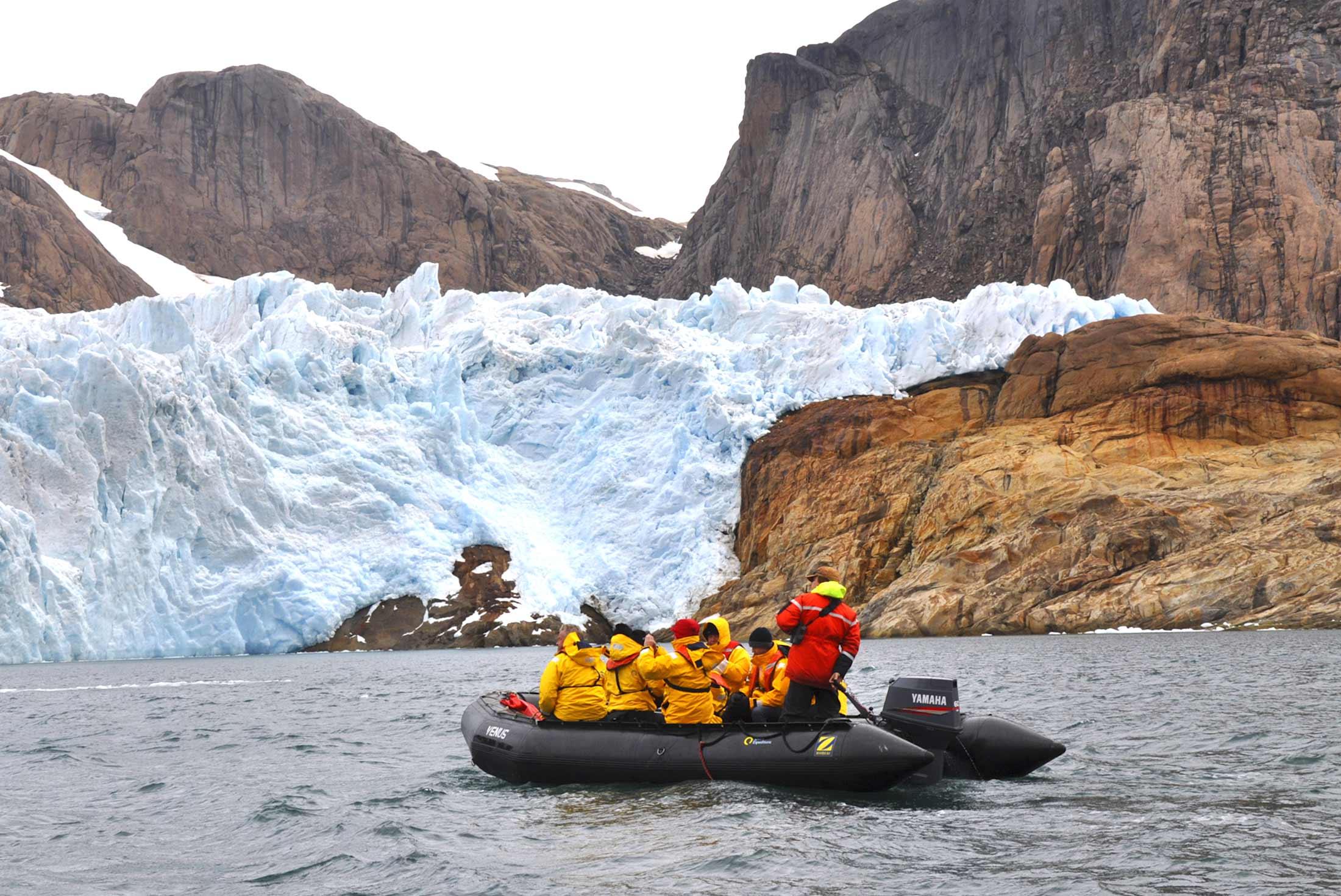 Essential Greenland: Southern Coasts and Disko Bay
From abandoned Arctic ghost towns, to snow-capped mountains and colourful Arctic tundra, this expedition of Greenland is the perfect mix of culture and natural wonders. Experience the east, south and west coasts of Greenland – all with their own unique experiences and features. In the east you can view glaciers deep within the fjords, the south is steeped in Norse history and the west has icebergs and mountainous landscapes aplenty. Meet locals in small sheep-farming communities as well as exploring the quaint Old Town of Nuuk, the charming Greenlandic capital.
Activities
Highlights
Discover the history of Greenland with explorations of the ruins of ancient Thule settlements and learn about the Inuit life in Ittoqqortoormiit.
Experience how this incredible environment is ever-changing while cruising through freshly birthed icebergs in Scoresbysund.
Cruise between the mountains of Skjoldungen to view glaciers deep within the fjords surrounding this island.
Visit – by Zodiac – the Ilulissat Icefjord, a UNESCO World Heritage Site with sights that cannot be fully appreciated without getting up close.

We get it – travel's a big decision. It's not every day you fly across the world to wander the souks of Marrakech or enjoy a dreamy Angkor sunrise. But for us, it's been our everyday for the past three decades (whew, we're old). Let's just say we know what travellers
really
want: a balance of inclusions and free time, a mix of classic highlights and local secrets you won't find on Google. And of course, an authentic real life experience.
Our leaders are born and raised in-count
...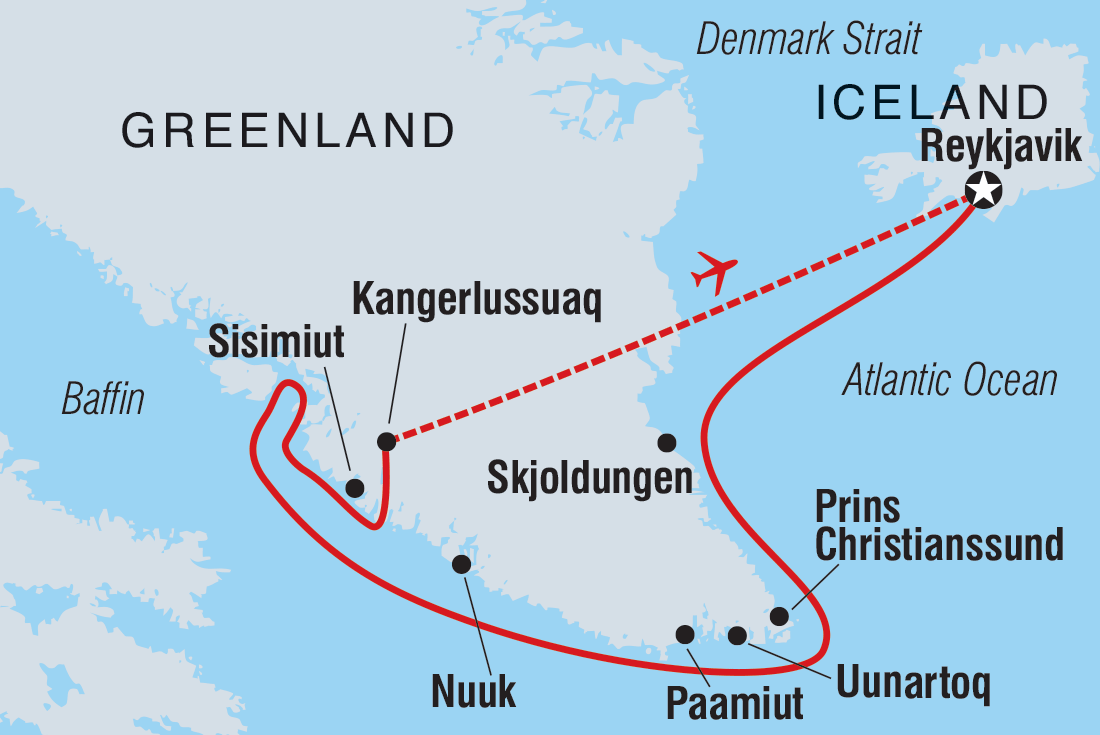 Day
Destination
1
Arrive Reykjavik
2
Embarkation in Reykjavik
3
At Sea
4-5
Exploring East Greenland
6-7
Exploring Southern Greenland
8-13
Exploring Western Greenland
14
Disembark and fly to Reykjavik
15
Reykjavik