Croatia: Sibenik & the Kornati Islands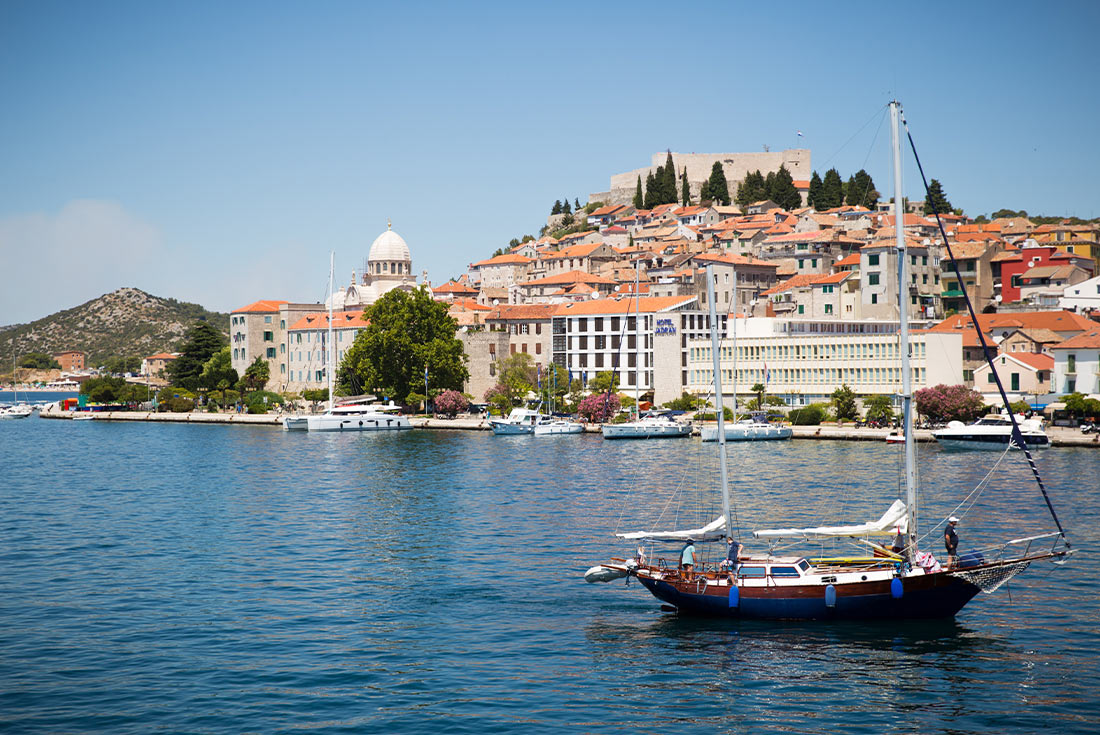 Croatia: Sibenik & the Kornati Islands
Eat, walk, swim and wander to your heart's content on a five-day exploration of Croatia's Central Dalmatia region. This slice of the country delivers in both natural wonders and cultural treasures while offering up something to entice all those who set foot on its shimmering shores. Walk in the shoes of a local in the city of Sibenik, dig into the past in Zadar, have lunch with new friends on the spectacular Kornati Islands, venture into the wonderland of Krka National Park and discover the charming streets of Trogir. History? Incredible. Food? Unforgettable. Scenery? Couldn't be better. This is a place that ticks all the boxes.
Activities
Sibenik - Marenda Snack
Sibenik - Cathedral of St James
Sibenik - Walking Tour with Local Guide
Kornati Islands - Full Day Boat Cruise
Kornati Islands - Home-cooked Lunch with Local Family
Kornati Islands - Olive Oil & Honey Tasting
Kornati Islands - Snorkelling
Zadar - Orientation Walk
Krka National Park - Day Excursion
Trogir - Old Town Walking Tour with Local Guide
Highlights
See a different side of Sibenik as you explore the city with a local guide who will the hidden gems of the town before taking you to a tucked-away tavern for a traditional snack.
Take a boat trip to the little-known Kornati Islands where you'll hike through stunning scenery, enjoy lunch with a welcoming local family and sample olive oil produced on the islands, all through our local partner - non-profit organisation MEET.
Enjoy an ecotourism experience in the ethereal Krka National Park, where you'll explore waterfalls and ancient relics with a local guide in the part of the Park that's more off the beaten track.
Get to know the dynamic city of Zadar, Dalmatia's former capital. Discover remnants of the past wherever you go and check out the city's famous 'Sea Organ'.
Walk the charming streets of Trogir, with a local guide on hand to point out fascinating examples of Romanesque, Renaissance and baroque architecture.

For over 30 years we've been taking travelers around the globe. That's over 30 years of adventures, of visiting new places and old friends, of countless unforgettable moments. More than 30 years of changing the way people see the world, on small group tours with like-minded Intrepid people.
As a responsible business, we've always been committed to being there for our travelers and the communities we visit. So, you can trust that when you travel with us, we won't just be there for you
...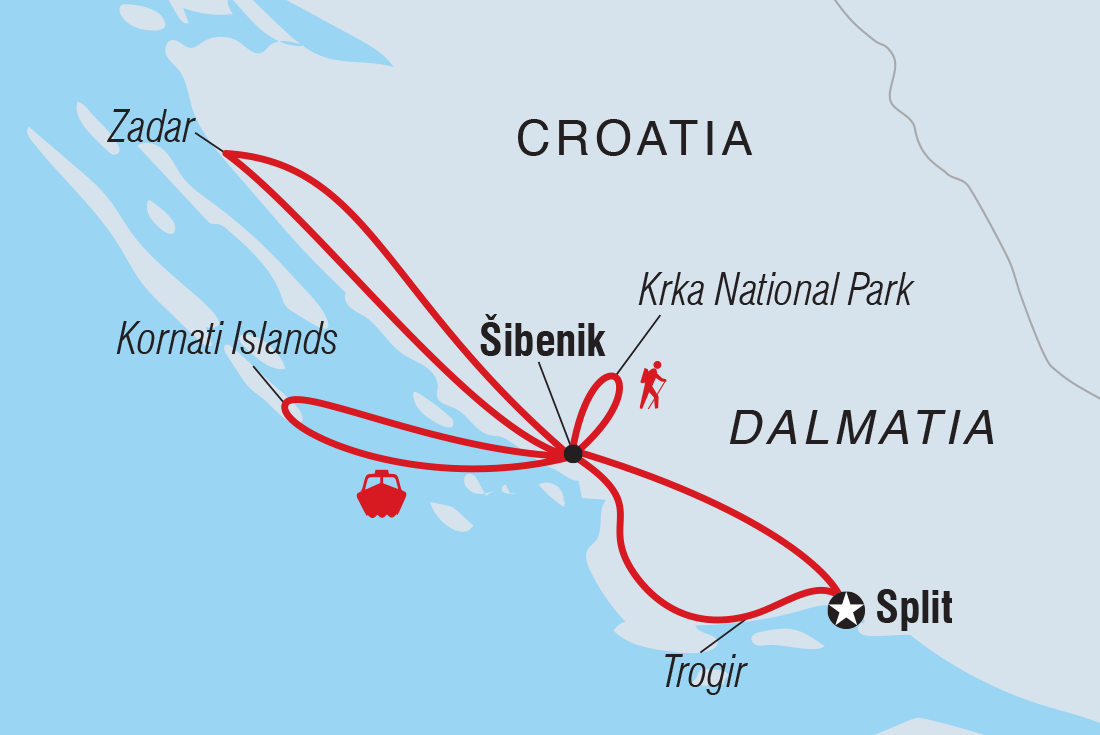 Day
Destination
1
Split / Sibenik
2
Kornati Islands/Sibenik
3
Zadar / Sibenik
4
Krka National Park / Sibenik
5
Trogir / Split