Wings Over Kenya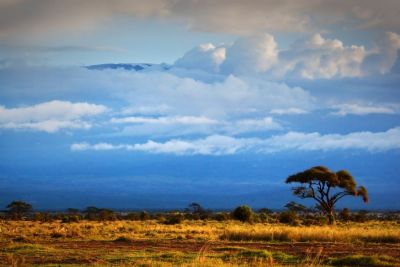 Wings Over Kenya
Soak in Kenya's diverse wildlife and indigenous cultures far and wide. Track the Big Five as you safari through Kenya's famed National Parks. Find yourself admiring savannahs rich with big game, timeless cultures unchanged by the modern world and equatorial forests. Don't miss the animals that are all around; herds of elephants, giraffes and rhinos, to name a few. Join us on Wings over Kenya for endless opportunities for adventure, discovery, and
...
Adventure and Active
Educational and Learning
Family Vacations
Luxury
Safari, Animals, and Wildlife

Customizing the travel experience, Swain Destinations is the leading U.S. provider of completely personalized exotic vacation experiences. Since 1987, Co-Founders Ian and Linda Swain, and their dedicated team of destination experts have offered American travelers the opportunity to design distinctive trips to intriguing international locales, including Australia, New Zealand, the South Pacific, Asia, India, and Africa. From adventure-packed trips to leisurely getaways, Swain Destinations curates
...