Norway's Fjords and Arctic Svalbard
on National Geographic Endurance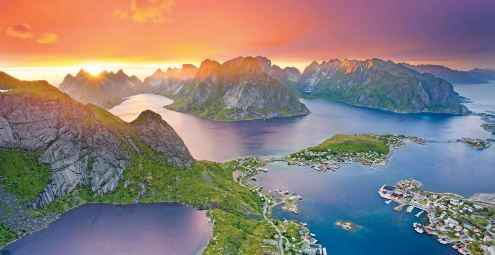 Norway's Fjords and Arctic Svalbard
Explore Norway's iconic fjords & go north to ice bear country
Follow Norway's fjord-carved coast, from the charming town of Bergen, past the North Cape to the ice and wildness of the Svalbard archipelago, for a perfect balance between the charmingly scenic and the spectacularly wild. Explore Tromso and Bear Island on the way to Svalbard in the high Arctic, where polar bears
...
Adventure and Active
National Parks and Preserves
Safari, Animals, and Wildlife
About National Geographic Endurance
About Lindblad Expeditions

Going where awesome is for 50 years
Lindblad Expeditions goes to the most amazing places on the planet—40+ geographies in all. And they've planted a flag in many of them, deeply committing to remote wild places—like South Georgia and the Falklands; Patagonia, where they opened up Staten Island, 'the island at the end of the world,' for eco-tourism; and remote and beautiful regions of Polynesia, including the Marquesas Islands where few go.
Teams that do whatever it take
...