Circle Australia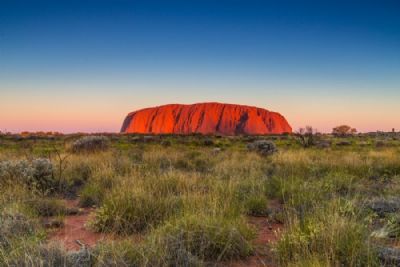 Circle Australia
On this all-encompassing journey around the Land of Oz you'll experience all the highlights of Australia, hitting Melbourne, Uluru, Cairns and the Great Barrier Reef, and Sydney - a full circle for a one-of-a kind Aussie adventure. Culture is what makes Melbourne unique; spend your time sampling restaurants, checking out galleries or experiencing a local sports game. Next you're off to Uluru Kata Tjuta National Park. Here you'll watch the sunset over Uluru,
...
Adventure and Active
Educational and Learning
Family Vacations
Romance and Honeymoons
Safari, Animals, and Wildlife
Sun and Sand

Customizing the travel experience, Swain Destinations is the leading U.S. provider of completely personalized exotic vacation experiences. Since 1987, Co-Founders Ian and Linda Swain, and their dedicated team of destination experts have offered American travelers the opportunity to design distinctive trips to intriguing international locales, including Australia, New Zealand, the South Pacific, Asia, India, and Africa. From adventure-packed trips to leisurely getaways, Swain Destinations curates
...