New Year Between the Caribbean and the Maya
on Le Champlain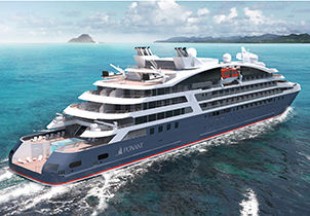 Transfer from Playa del Carmen to Cozumel
PONANT brings you an itinerary in the Caribbean Sea, sailing along the Mexican peninsula of Yucatán to Panama, via Guatemala and Belize. In Cozumel, you will board Le Champlain for a 10-day cruise combining idyllic beaches and Pre-Columbian sites.
First of all, you'll
...
Adventure and Active
Bucket List
Luxury

Why choose Ponant ?
A French crew, expertise, attentive service, fine dining and more. Within a fully 5 star setting, we take you to discover exceptional destinations while offering you a travel experience that is both authentic and high end.
Travelling the French way
As the only cruise company sailing under the French flag, PONANT is an exponent for the French way of life across every sea on the globe. On board, this is translated through ex
...