Cinque Terre: Hike, Bike & Kayak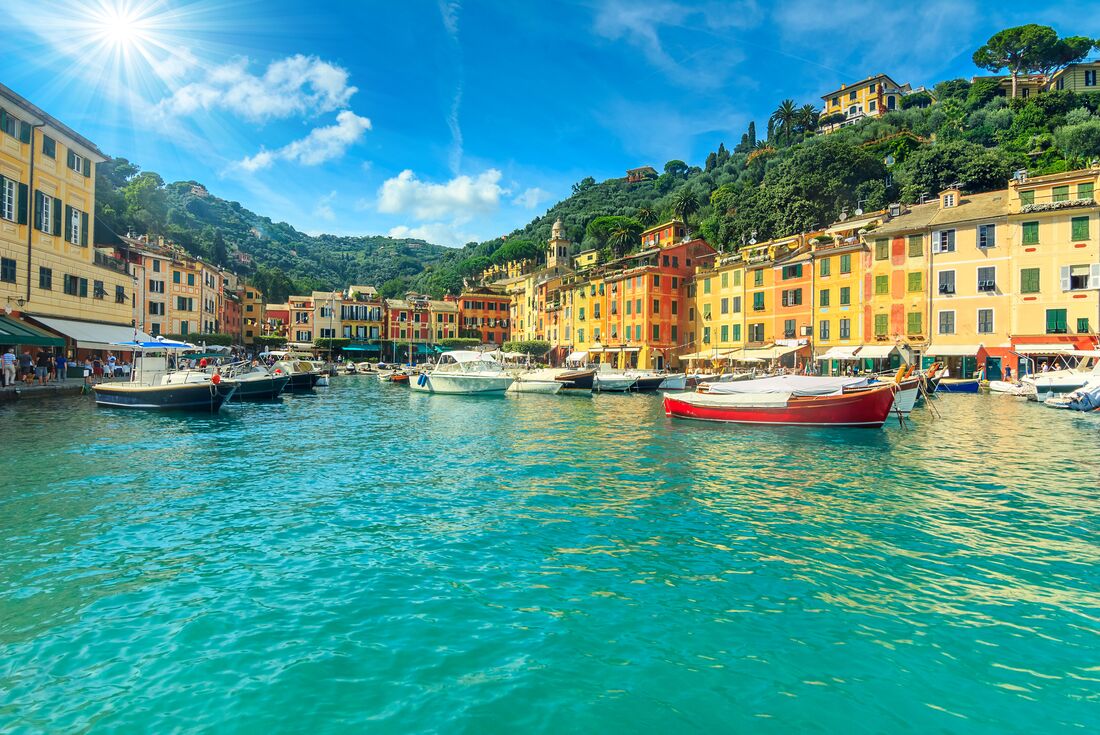 Cinque Terre: Hike, Bike & Kayak
When entering this region of Italy, things can seem a little surreal. The houses are painted in vivid multi-coloured shades, the sea is brighter than the sky and the sun rains down so heavily that everything seems a little technicoloured – welcome to the Cinque Terre. Describing it as a gem of Italy is totally correct, but to be more specific, it would have to be an opal – a play of colours, mainly reflected by the blue of the sea, dotted with gold, pink and green houses. This is a rare jewel that changes with the light of the day, and is best explored on foot, by bike or by kayak to truly understand the natural beauty of this precious treasure.
Activities
Punta Mesca Guided Hike
Coastal Bike Ride to Framura
Cinque Terre Guided Hike
Riomaggiore to Portovenere Guided Hike
Boat Cruise Portovenere to Levanto
Guided Hike to Portofino
Portofino Sea Kayaking
Highlights
Dazzling cliff-side houses and an impossible coastal location make Cinque Terre one of the world's most romantic destinations
Adventure through the area's most scenic trails on foot and by bike, including parts of the classic coastal route, all under expert local guidance. Take to the water on a kayak trip to secluded beaches
If you'd rather spend more time relaxing on the beach, there's flexibility in some places to take a train instead of hike
Enjoy delicious meals overlooking spectacular cliffs, colourful villages and sparkling seas
Discover a swathe of medieval marvels, such as the castle and churches of Levanto and the Abbey of San Fruttuoso

We get it – travel's a big decision. It's not every day you fly across the world to wander the souks of Marrakech or enjoy a dreamy Angkor sunrise. But for us, it's been our everyday for the past three decades (whew, we're old). Let's just say we know what travellers
really
want: a balance of inclusions and free time, a mix of classic highlights and local secrets you won't find on Google. And of course, an authentic real life experience.
Our leaders are born and raised in-count
...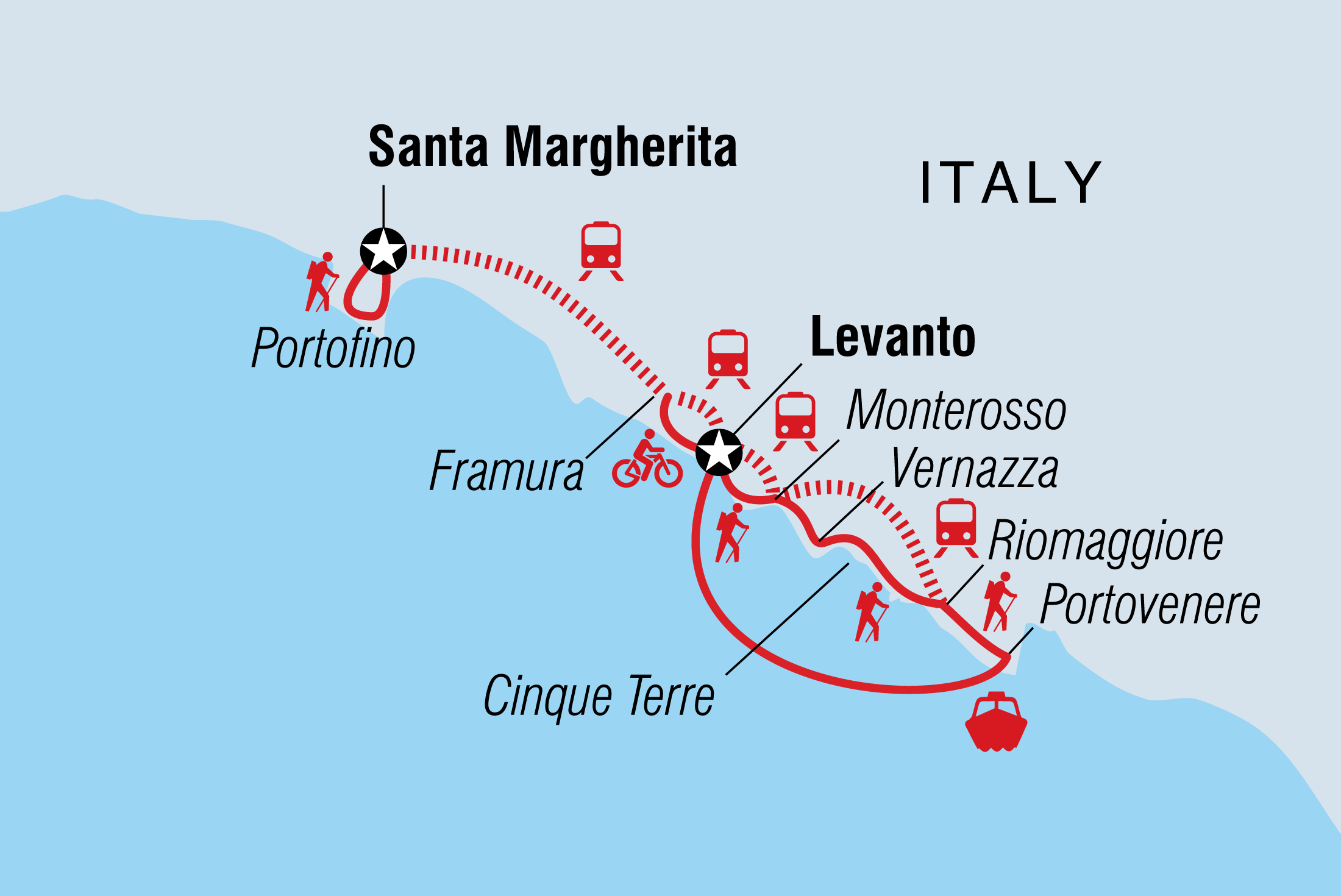 Day
Destination
1
Levanto
2
Hiking in Cinque Terre / Biking to Framura
3
Hiking in Cinque Terre
4
Hiking to Portovenere
5
Levanto / Santa Margherita
6
Hiking & Kayaking on Portofino Peninsula
7
Santa Margherita
8
Santa Margherita