Treasures of the Mekong & Mystical Myanmar
on Scenic Spirit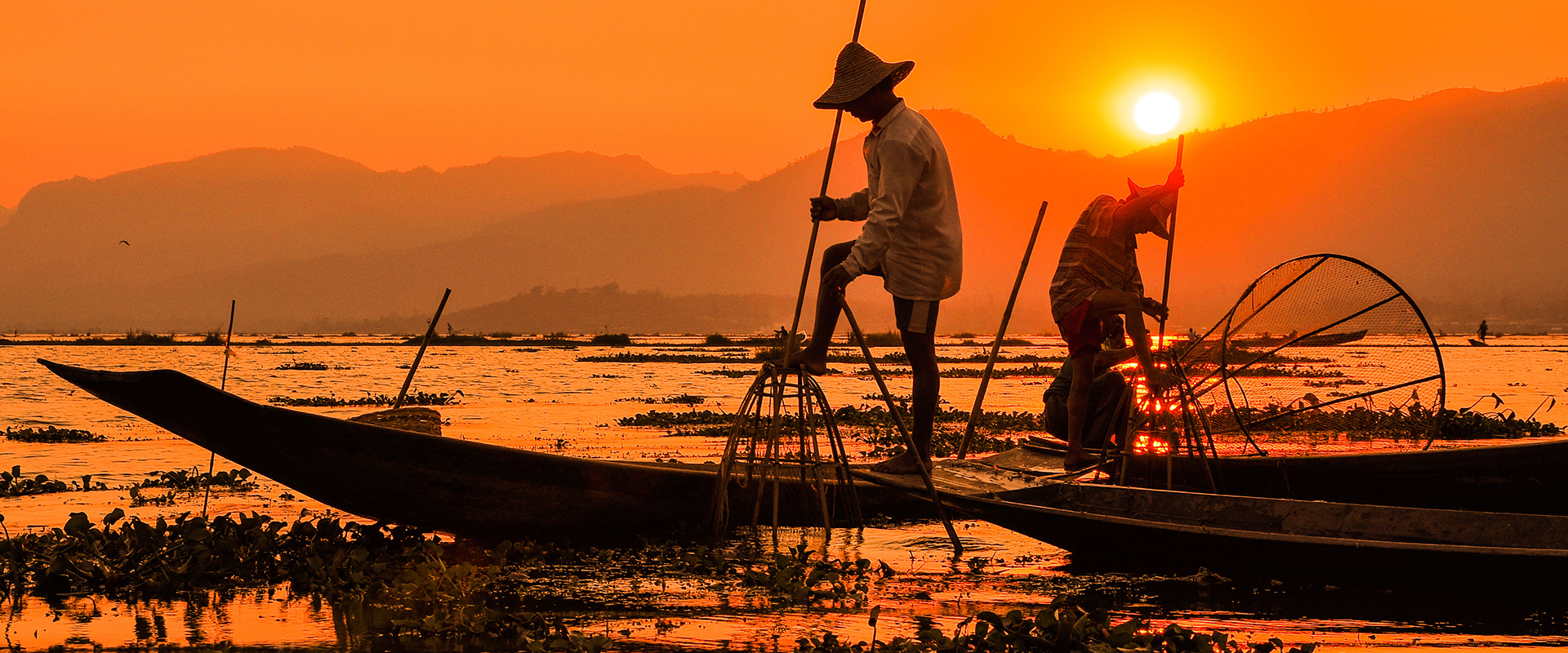 Two rivers, one lifetime
Undertake one of the most inspiring trips of your life. A captivating mix combining the vitality of the Mekong and the mysticism of the Irrawaddy that will entrance and delight for years to come.
Featuring the very best elements of South East Asia with the ultimate in luxury all-inclusive river cruising, you begin in Cambodia, taking in the wonders of Angkor Wat before moving into sparkling Vietnam, along the mighty Mekong. From
...
Adventure and Active
Bucket List

At Scenic Luxury Cruises & Tours, our truly all-inclusive luxury cruises honor the beauty of time. We're not here to rush you from one attraction to the next. We want you to take the route less-traveled. We want you to take the Scenic route.
From tracing the intricate waterways of Bordeaux, to a once-in-a-lifetime journey through Southeast Asia, each Scenic experience is a handcrafted, personalized cruising adventure. This is more than just a river cruise; it's a journey you'll never
...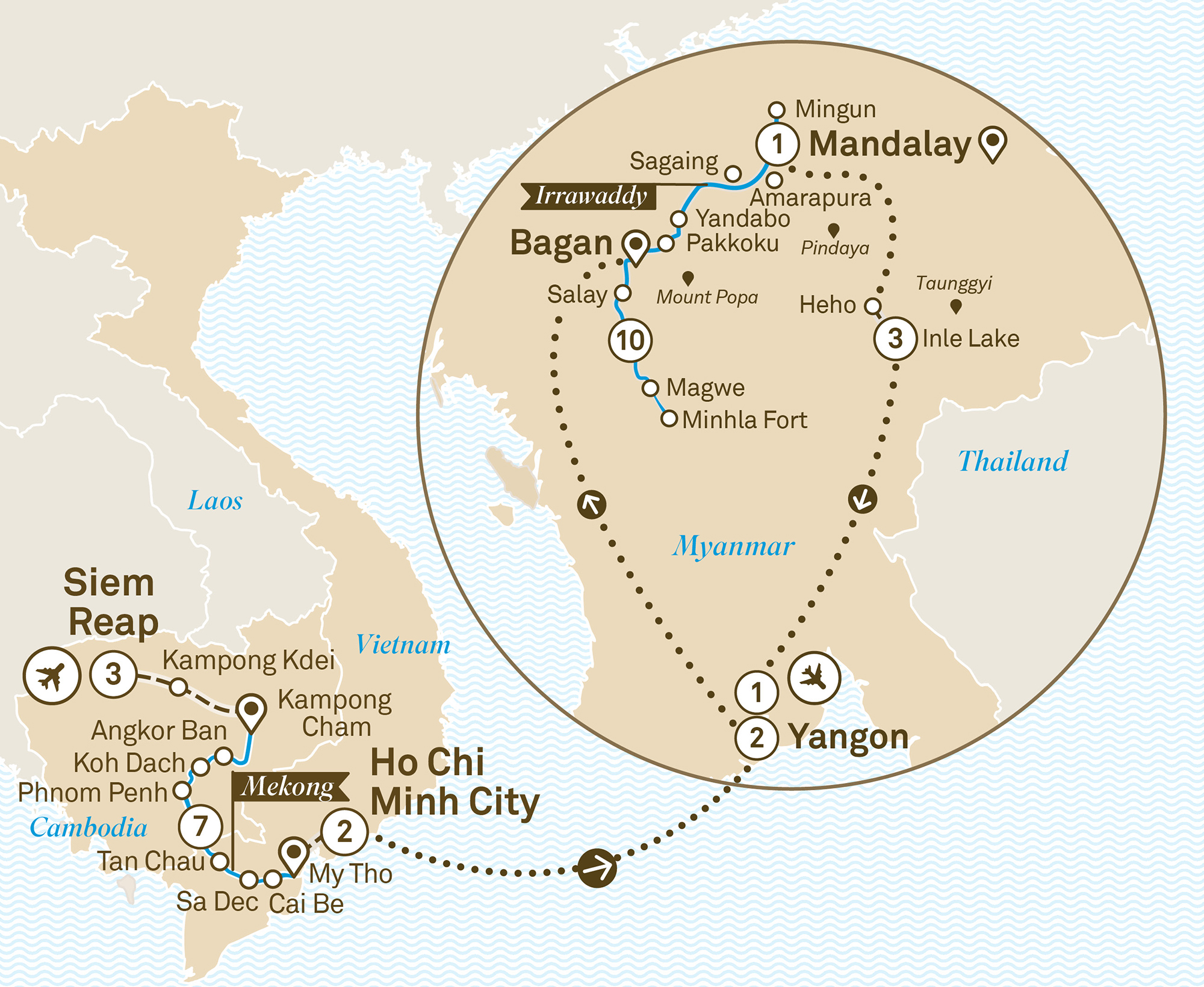 Day
Destination
1
Siem Reap
2
Siem Reap
3
Siem Reap
4
Siem Reap > Mekong Cruise
5
Wat Hanchey > Kampong Cham
6
Angkor Ban > Silk Island > Phnom Penh
7
Phnom Penh
8
Phnom Penh > Tan Chau
9
Tan Chau
10
Sa Dec > Cai Be
11
Mekong Cruise > Ho Chi Minh City
12
Ho Chi Minh City
13
Ho Chi Minh City > Yangon
14
Yangon
15
Yangon > Bagan > Irrawaddy Cruise
16
Sailing > Magwe
17
Magwe > Minhla Fort
18
Sailing
19
Salay > Bagan
20
Bagan
21
Bagan > Pakkoku
22
Yandabo
23
Mingun
24
Sagaing > Mandalay > Amarapura
25
Irrawaddy Cruise > Mandalay
26
Mandalay > Inle Lake
27
Inle Lake
28
Inle Lake
29
Inle Lake > Yangon
30
Yangon