7 Day Zimbabwe Explorer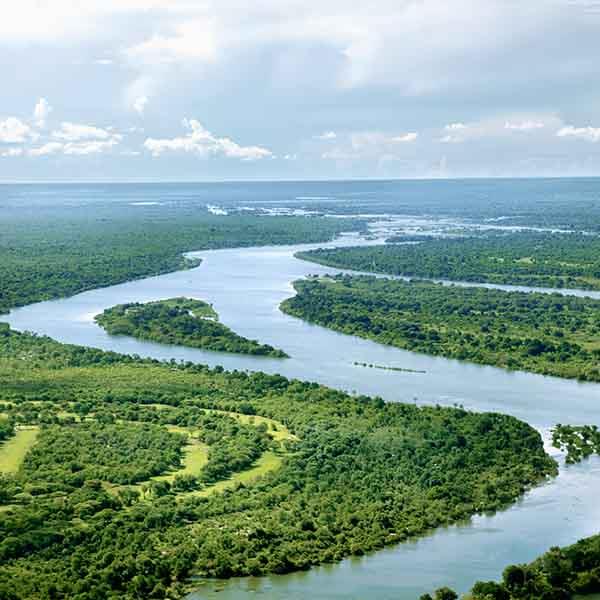 7 Day Zimbabwe Explorer
Witness nature's power at its mightiest as you explore the cascading Victoria Falls; and head into the bush for some of Southern Africa's best wildlife viewing. Embark on fascinating hikes, thrilling game drives and more as you journey across this mysterious and unspoiled land.
Your African getaway begins in Victoria Falls where you will experience one of the Seven Natural Wonders of the World. With your private guide by your side head into the rainforest and search for your favorite spot from which to take in their overwhelming grandeur. In the evening board a river cruise taking you down the legendary Zambezi. With a cocktail in your hand, look out for pods of hippos slipping in and out of the water and be treated to one of the most spectacular sunsets over the bush. For an electrifying safari adventure head south to Zimbabwe's largest natural reserve, Hwange National Park. With hundreds of mammal and bird species freely roaming the park's limits, opportunities for wildlife encounters are endless! Search for African beasts on a series of day and night game drives and get an intimate knowledge of the bush ecosystem on a walking safari. This handcrafted itinerary allows you to get a true taste of Zimbabwe and its natural splendor.
Kensington Tours creates private trips from the world's finest ingredients. Tailor-made with care by your personal Destination Expert, your personalized trip is always a one-of-a-kind experience made just for you. Expert local guidance and 24/7 service come standard.
National Parks and Preserves
Safari, Animals, and Wildlife

We create personalized trips based on your preferences, this means no two trips are the same. Our expertise in over 90 countries worldwide means we take on all the complexities and logistics of planning your trip, so you can simply enjoy.
Whether you're looking for culturally immersive experiences, relaxation, culinary delights, exclusive access or unique places to stay, we make it happen. While your local private guide takes it one step further by helping you authentically experien
...