Romantic Tuscan Escape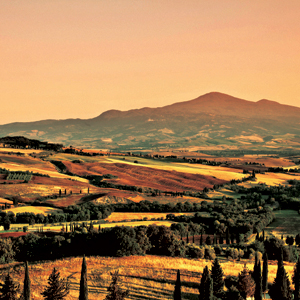 Romantic Tuscan Escape
Experience Tuscany at the 5-Star Castel Monastero, a luxurious and peaceful retreat and wellness center in the Chianti countryside provides relaxation, gourmet meals and wonderful spa treatments. Restored in typical Tuscan style near Siena between Florence and Rome, this property offers scenic vistas of the medieval village square, chestnut forests and rolling hills covered with wheat.
Includes:
...
About Avanti Destinations

The passion to serve and inspire savvy travelers with innovative and personalized vacations has been the driving force for 31 years at Avanti Destinations. We have the passion for independent travel and want to share it with you! We provide you with authentic travel experiences backed by our expert knowledge. You go where you want. When you want. With the flexibility to savor special moments along the way. Your vacation is uniquely yours. That's Avanti!
Our record of success at Avanti
...
Day
Destination
1
Chianti
2
Chianti
3
Chianti