12 Day Culinary China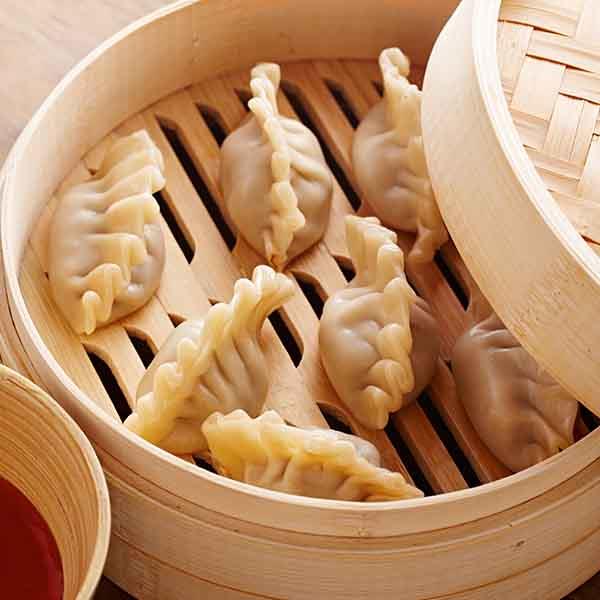 12 Day Culinary China
With its thriving and diverse culinary scene, fascinating ancient and modern architecture, and centuries-old culture, China has something for every passion. This food-focused itinerary introduces travelers to the country's captivating mix of flavors and from Beijing to Hong Kong with a hearty helping of historical and cultural highlights.
Beijing is a city defined by its past as much as it is by its future. You'll experience the former on a private cycle-rickshaw tour of the
hutongs
, a maze-like network of narrow alleys filled with courtyards, artisan shops, and restaurants before a traditional dumpling lunch and a tour of the Summer Palace, a vast UNESCO-protected complex of pavilions and traditional gardens spread across 717 acres around Kunming Lake. The Great Wall is a must-see, and the restored Mutiyanu section is one of the most picturesque places to cross it off your list. After a visit to the celebrated Chateau Changyu winery, you'll get to see this ancient engineering marvel and refuel over a meal of delicious Peking duck before taking a private tour of three Beijing landmarks: Tiananmen Square, the stunning Temple of Heaven, and the Forbidden City's rarely seen Shu Fang Zhai Palace.
We then move south to Xi'an, once the bastion of China's imperial houses and current home to one of the country's largest Muslim communities. After taking in a spectacular cultural performance, you'll have a private rendezvous with the city's famous Terra-Cotta Warriors before getting a taste of China's diversity on a guided walk through the Muslim quarter's streets and markets en route to the Big Wild Goose Pagoda and a delicious dumpling dinner.
Boosted by an influx of immigrants from across China and the world, Shanghai's food scene has steadily become one of China's most diverse. See the change for yourself on a guided walking tour through the back streets of Old Shanghai, where street vendors serve up all sorts of exotic fare from China's distant provinces, including shengjianbao (fried dumplings), chang shou mian (the famous "long-life noodles"), and other specialties. Later, explore "Venice of the East" on a private exploration of the water town of Zhujiajiao before taking a private walking tour of the M50 Art Zone and Shanghai Propaganda Poster Art Center, a thriving artists enclave. After learning the secrets of Shanghainese cuisine at an expert-led cooking class, say goodbye to Shanghai from a sidecar on a thrilling motorbike tour of the city's highlights.
Last stop: busy, bustling Hong Kong. After a warm welcome dinner of local fare at Kowloon's Temple Street market, you'll dive stomach-first into the city's culinary scene the next day on a private food tour that will introduce you to Hong Kong Island's historic Central and Sheung Wan neighborhoods. Still hungry? Ask your Destination Expert to make a reservation at the Langham's T'ang Court (one of only four Cantonese restaurants to earn three Michelin stars) or elsewhere for a delectable farewell dinner.
Kensington Tours creates private trips from the world's finest ingredients. Tailor-made with care by your personal Destination Expert, your personalized trip is always a one-of-a-kind experience made just for you. Expert local guidance and 24/7 service come standard.

We create personalized trips based on your preferences, this means no two trips are the same. Our expertise in over 90 countries worldwide means we take on all the complexities and logistics of planning your trip, so you can simply enjoy.
Whether you're looking for culturally immersive experiences, relaxation, culinary delights, exclusive access or unique places to stay, we make it happen. While your local private guide takes it one step further by helping you authentically experien
...