The Northwest Passage
on Le Commandant Charcot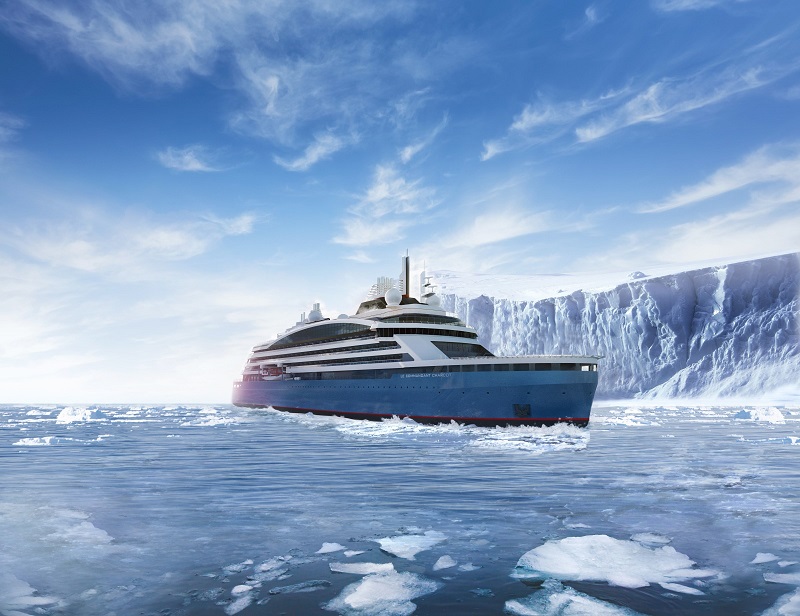 FLIGHT NOME/SEATTLE + TRANSFERS
Explore the expanse of the Arctic world during extraordinary polar odyssey that will take you from Iceland to Alaska, via the mythical Northwest Passage.
Le Commandant Charcot, a luxurious vessel fitted out to navigate in extreme zones, will take you to a literal labyrinth of icy channels, inaccessible to traditional ships.
The Hudson Strait, Foxe Basin, Fury and Hecla Strait, all legendary names, follow one another and will plunge you, like modern-day explorers, into one of the most mythical sagas of polar exploration. In untamed and wild nature, you will have the privilege of sailing along Greenland.
On your route, you will visit an Inuit village and witness Banks Island, famous for the wreck of HMS Investigator lying offshore and also for its National Park with its abundant fauna anf home to the world's largest concentration of musk oxen.
Beyond the Arctic Circle, your senses will further be ignited as the sight of the glistening ice floes, blue-tinged glaciers, rugged mountain chains and rolling tundra captivates you. Long fantasised about before being discovered at the beginning of the 20th century, the Northwest Passage promises you a trip that is synonymous with going back to basics.
We are privileged guests in these extreme lands where we are at the mercy of weather and ice conditions. Our navigation, mainly in the fjords, will be determined by the type of ice we come across; as the coastal ice must be preserved, we will take this factor into account from day to day in our itineraries. The sailing programme, outings, activities and observation of fauna cannot be guaranteed and are subject to weather and ice conditions. The experiences are unique and vary from day to day and for each departure. The Captain and the Expedition Leader will make every effort to ensure that your experience is as rich as possible, while respecting safety instructions and regulations imposed by the AECO.
About Le Commandant Charcot

Why choose Ponant ?
A French crew, expertise, attentive service, fine dining and more. Within a fully 5 star setting, we take you to discover exceptional destinations while offering you a travel experience that is both authentic and high end.
Travelling the French way
As the only cruise company sailing under the French flag, PONANT is an exponent for the French way of life across every sea on the globe. On board, this is translated through ex
...
Prestige Stateroom Deck 6 Cat.PR6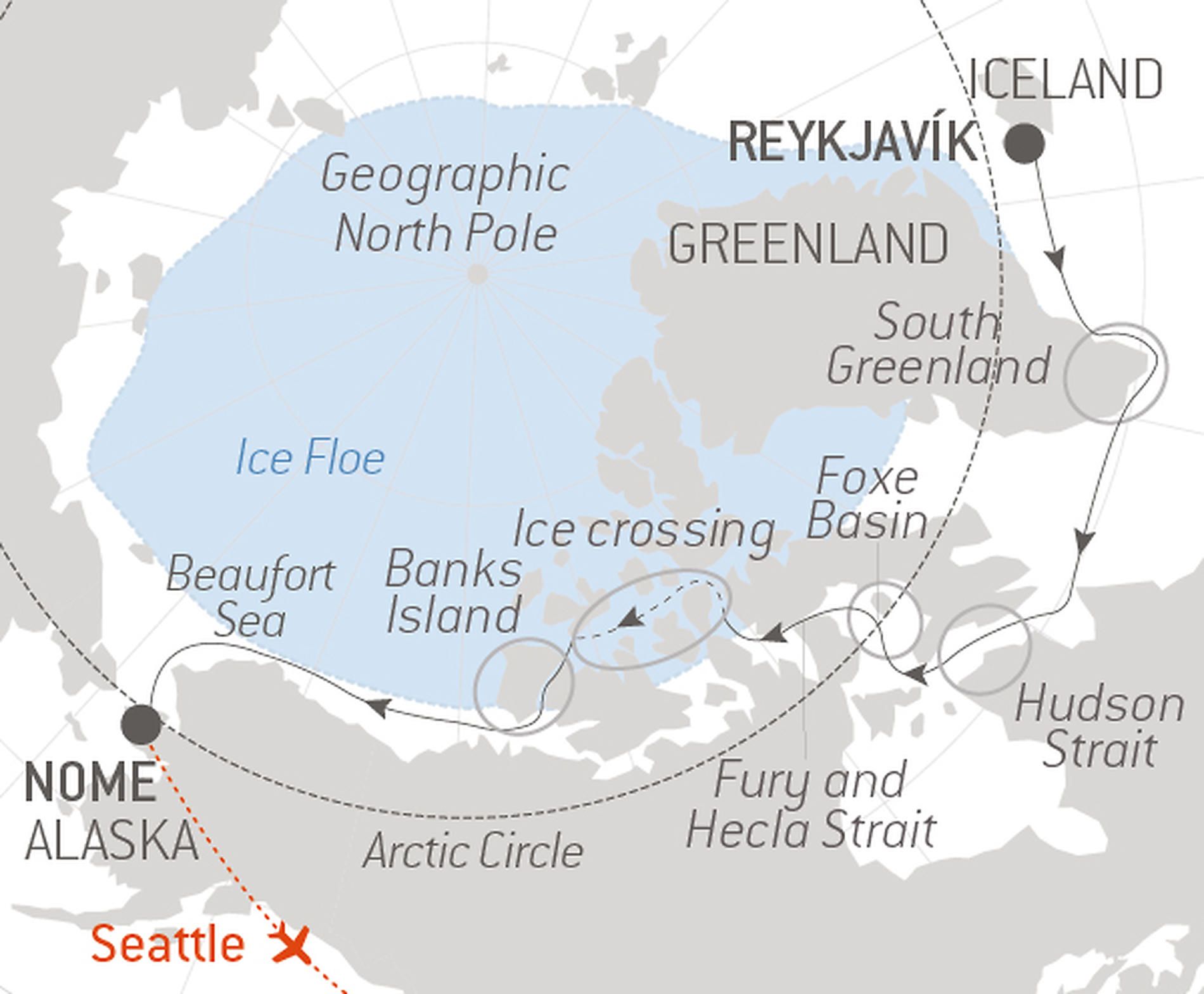 | Day | Port | Arrive | Depart |
| --- | --- | --- | --- |
| 1 | Reykjavík | | 9:30 PM |
| 2 | At Sea Aboard Le Commandant Charcot | | |
| 3 | Southern Coast Of Greenland | | |
| 4 | Southern Coast Of Greenland | | |
| 5 | At Sea Aboard Le Commandant Charcot | | |
| 6 | At Sea Aboard Le Commandant Charcot | | |
| 7 | Hudson Strait | | |
| 8 | Hudson Strait | | |
| 9 | Hudson Strait | | |
| 10 | Foxe Basin | | |
| 11 | Foxe Basin | | |
| 12 | Fury And Hecla Strait | | |
| 13 | Ice Crossing Of The Northwest Passage | | |
| 14 | Ice Crossing Of The Northwest Passage | | |
| 15 | Ice Crossing Of The Northwest Passage | | |
| 16 | Ice Crossing Of The Northwest Passage | | |
| 17 | Ice Crossing Of The Northwest Passage | | |
| 18 | Ice Crossing Of The Northwest Passage | | |
| 19 | Banks Island | | |
| 20 | Banks Island | | |
| 21 | Sailing Ice Floes In Beaufort Sea | | |
| 22 | Sailing Ice Floes In Beaufort Sea | | |
| 23 | Sailing Ice Floes In Beaufort Sea | | |
| 24 | Sailing Ice Floes In Beaufort Sea | | |
| 25 | Nome, Alaska | 6:45 AM | |